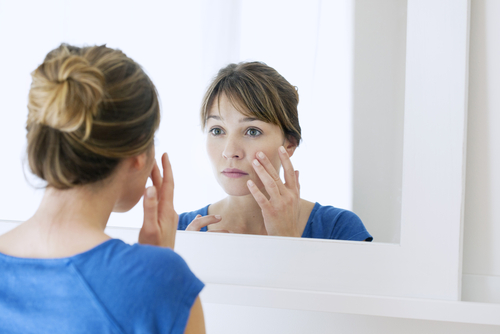 Waking up in the morning to discover a blackhead has popped up overnight is not a particularly nice thing. If you are feeling tempted to pop it, don't. This can actually make it worse and leave scarring.
On the plus side there are a number of things you can do.
Tea tree oil
Dab a little tea tree oil onto the affected area and let its antiseptic qualities do their job.
Lemon and sugar exfoliator
Mix a little lemon and sugar together to create your very own exfoliator. They work together to remove any blemishes on your face.
Steam your face
Put your head over a bowl of boiling hot water and, for about ten minutes, let the steam do the magic. It will help to open up your pores and get the blackhead moving. Pat dry with a clean face cloth.
DIY tomatoes peel
Mash up some tomatoes and smear onto your face. Leave for a few hours – possibly overnight and wash it away. This works by helping to dry up the area so the blackhead will come away.
Toothpaste can help to dry up the pimple making it go away quicker than it appeared on your face.