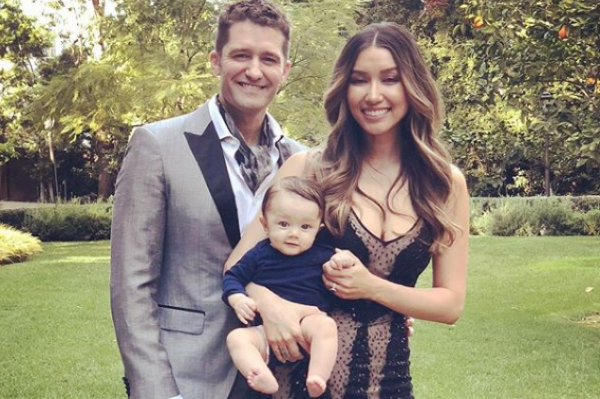 Glee alum Matthew Morrison became a dad for the first time back in October 2017. The actor and his wife Renee decided to call their son Revel, which we adored, but we couldn't help but wonder where the name came from.
The doting dad has shared the meaning behind his son's name with Us Weekly! during the Annual Elton John AIDS Foundation Academy Award viewing party.
He shared that they both knew they wanted their son's name to begin with an 'R', but knowing the letter didn't make the decision making any easier.
The parents eventually chose Revel, and the reason why has melted our hearts. Matthew explained that one day they just realised it was the right name.
"We were just having a conversation and talking about how we want to revel in our child, just revel in love," the Broadway star shared.
The dad knows his son's name isn't common, but he believes it's perfect for his darling boy, "It's not really a typical name, but it's not so weird."
Matthew recently starred in Grey's Anatomy as Dr. Paul Stadler, however, despite his flourishing career, the dad hates being apart from Revel.


"I hate leaving my kid with anyone. We'd rather have him around. For things like this, it's a special night. We're hermits. We never go out!" he admitted.
He shared the sweetest family snap before the Elton John Oscar party. "Oscars 2018! Little pregame with @_r.e.v.e.l.a.t.i.o.n_ before heading to the @ejaf Oscar party I've never gone to this event with drool all over my outfit...it's a good look!," the dad joked.
We simply can't handle how cute Revel is!