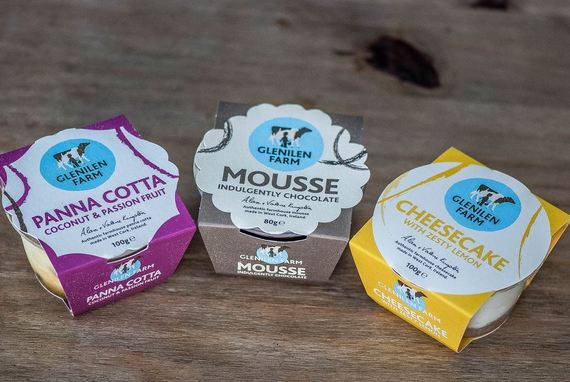 Glenilen Farm has launched a brand new range of single-serving desserts, so whether you want to treat yourself or the whole family, these new desserts are a perfect match.
The range includes an indulgent Chocolate Mousse, a smooth Coconut and Passion Fruit Panna Cotta and a Zingy Lemon Cheesecake.
The Chocolate Mousse is made with lightly whipped cream and Swiss chocolate, making it delicate yet indulgent.
The Coconut Panna Cotta is made with a mixture of cream, yoghurt and coconut cream that sits on top of a tasty passion fruit coulis.
Finally, the Lemon Cheesecake is made with lemon juice and Glenilen Farm's cream cheese, giving it a zing that makes it the perfect palette cleanser.
The launch coincides with Glenilen's recent membership of Love Irish Food - a group that works actively to protect and grow the Irish food and drinks industry.
These decadent desserts are available from all good retailers at €1.75 (RRP) each.