Mums who dye their hair (that's probably most of us) know how tough it can be to maintain a great hair colour over the summer months. Holiday sun, heat, humidity and swimming pools seriously affect hair colour, making your hair look dull and tired. That is why it's so important to pick the perfect hair colour and then take care of it correctly.
A vibrant hair colour works really well over the summer months as it gives a healthy-looking shine to hair that may have been damaged from summer actives. These shades are also ideal to use towards the end of the summer as they will blend well into the autumn. Bolder hair colour looks great against darker clothes in the autumn.
New eXtreme'n easy by Nice 'n Easy have a fantastic range of 'extreme shades' that will seriously give your colour a boost and liven up your hair. From Artic Blonde to Vivid Violet to Flame Red, these colours will deliver rich and vivid multi-faceted colour that shines.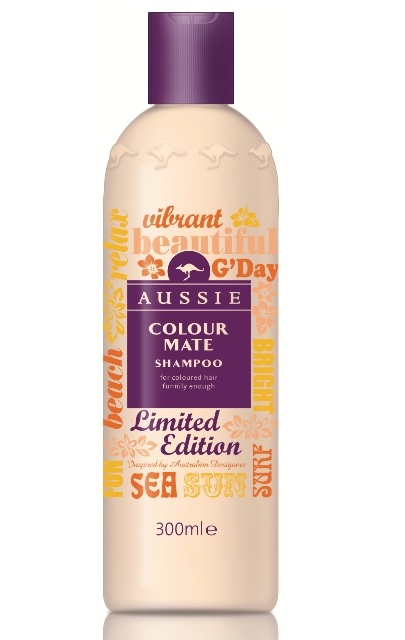 Bold hair colour is becoming an increasingly popular trend. In a recent Nice 'n Easy survey, over half of women said that a vibrant shade would make them feel good about themselves. A further quarter said that a bold new colour would give them more confidence. Red is especially popular at the moment, with a quarter of women in the survey saying that they would choose this vivid shade if they were to change their hair colour. The new eXtreme'n easy range has three different shades of red for you to choose from, so you can choose the shade that best suits you.
So now that you have selected your brilliantly bold colour, how do you keep the colour looking fabulous? Washing, drying and styling can easily affect the tone in your hair colour, so you'll need to stock up in some special products to keep it looking at its best.
Aussie Haircare now has a Limited Edition Colour Mate that will keep that stunning colour locked into your hair, so your new shade will continue to look vibrant for weeks after dying your hair. Even if your hair is exposed to some summer heat and humidity, your colour will keep its healthy, bold shade if you use these products. Not only that but the Limited Edition bottles look great, superbly decorated with cool summer lingo to get you in the mood for some summer fun.
The Limited Edition Pack Colour Mate Shampoo (€4.89 RRP) is the knight in shining armour for coloured hair. This formula contains Australian Wild Peach Extract and will keep your colour looking vibrant. Limited Edition Pack Colour Mate Conditioner (€4.89 RRP) will gently condition the hair, leaving it with radiant shine – which is essential when sporty a bold hair colour. If your hair is very damaged from the heat (not to mention styling), the Aussie Insurance Leave-In Conditioner (€5.99 RRP) is a life saver. It will give your hair a quick fix with one simple spray. And to keep that wonderful shine locked into your coloured hair, use the Colour Mate 3 Minute Miracle (€5.99 RRP) which will transform dull hair with its juicy formula.
New eXtreme'n easy is available nationwide at €7.99 in Deep Violet, Espresso Brown, Ruby Red, Vivid Violet, Cherry Red, Flame Red and Artic Blonde. Make sure you carry out at patch or skin sensitivity test 48 hours before colouring your hair – each and every time.