Now that the summer holidays are in full spring, the dream of a lovely break abroad is coming true for many of us. We're buying new swimwear, dusting off the suncream and grabbing our flip flops for a few days in the sun.
However, if you haven't been on a holiday in a few years (you know, because of the old pandemic that stopped us from travelling), then you might need a refresher on airport guidelines - particularly when it comes to liquids in hand luggage.
So, to that end, the travel experts at SkyParkSecure have devised all of the answers to your most burning questions.
Many of us are travelling without hold luggage more frequently to try and save some money, which means that the rules surrounding liquid allowance have become even more important. This is all you need to know: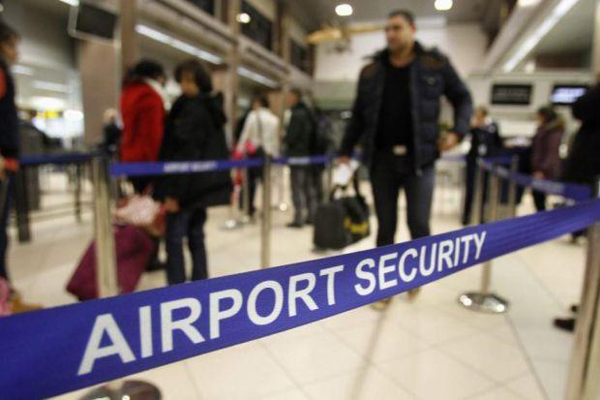 What is the hand luggage liquid allowance?
First of all, you need to know what you're allowed to take with you! For your hand luggage, you are only allowed to take containers that do not exceed 100ml.This means that even if you have a 100ml+ bottle and it only has 100ml or less of your product in it, then you still might not be allowed to take it with you on the plane.
When it comes to numbers, it is standard for airports to allow you to take up to 10 liquid products in your hand luggage, with each bottle containing 100ml. However, some airports may differ with this figure, and so it is essential that you check with both your departure and arrival airports before setting off on your travels.
Do hand luggage liquids need to be in a clear bag?
Any liquid in hand luggage must be taken through security in a see-through bag no larger than 20cm by 20cm. Although they do offer these bags in the airport, we would recommend getting one before you go, to avoid the likelihood of you being held up at security. You can only have one bag per person, and they must be sealed fully, not just tied or knotted at the top. A zip-lock bag is always best!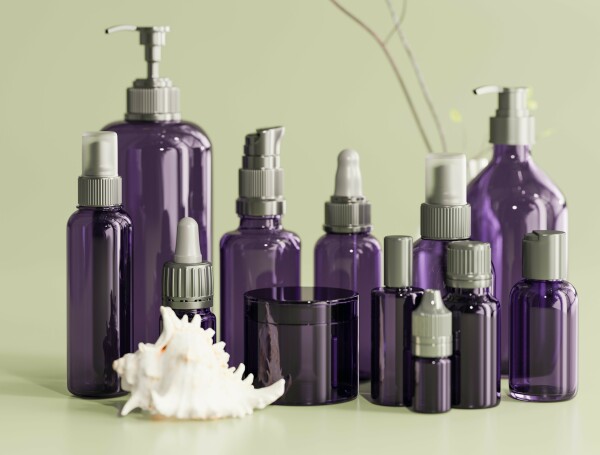 What counts as liquids on a plane?
Unfortunately for us (and our luggage space), there are lots of things that count as liquids on an airplane. These include:
• Any drink (including water and alcohol)
• Partially or fully liquid food (such as soup, baby food or sauces)
• Toiletries (including shampoo, perfume, creams and lotions)
• Paste (especially toothpaste)
• Gels (such as shower gel and hair gel)
• Some make-up products (including foundation, mascara, lip gloss and lipstick)
• Sprays and aerosols (deodorant, hair spray and dry shampoo)
• Contact lenses solution
Can you bring the liquid on the plane you purchased after going through security?
If you've passed through security and treated yourself to a bottle of something larger than 100ml in the airport (such as alcohol or perfume), you can take this on the plane, so long as you don't open it during the flight. There's just one catch - you won't be able to take it back with you, as it will exceed your liquid allowance.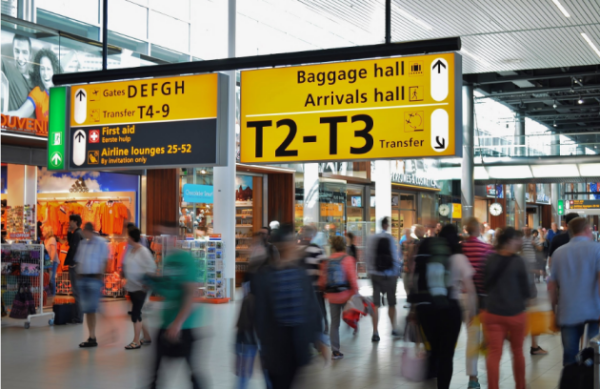 Are there any exemptions for the liquid allowance?
There are a few situations where exceptions are allowed, such as:
• Medical liquids - you will need a prescription and a doctor's note to be able to carry more than 100ml on the plane
• Baby formula, breast milk and baby food – if you are travelling with a baby, it is still always worth checking on the airport's allowances beforehand
• Liquids/partial liquid for special dietary requirements – you may also need a doctor's note in this case
How can I maximise enough space in my hand luggage?
Last but not least, the golden question! Of course, if you haven't got any hold luggage with you, then you will want to maximise the space in your hand luggage as much as possible. There are many tips and tricks to help you do this, such as:
• Purchase a few travel-sized containers to squeeze products such as shampoo and conditioner into. Alternatively, you can also search around for branded mini toiletries.
• Prepare a list of what you need, so that you don't accidentally end up buying things you already have.
• Forget about "I might use this" - if you're doubting it, then don't bring it!