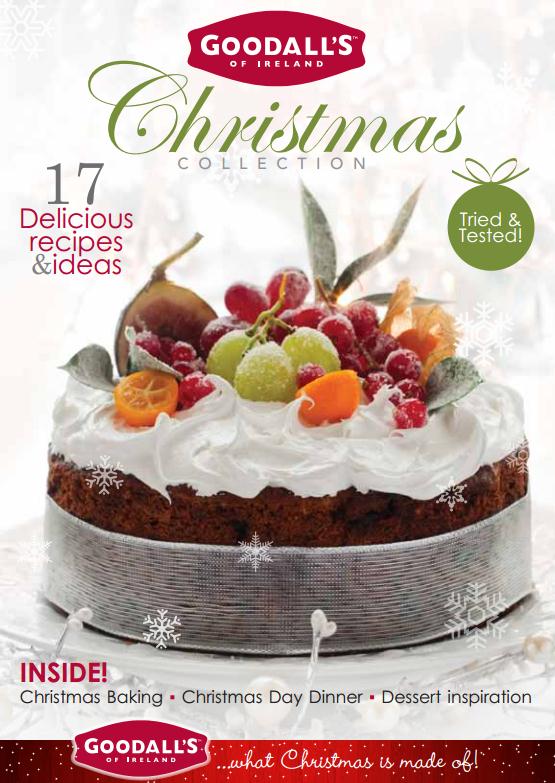 We all know that Christmas revolves around food. Whether you're using the left-over turkey or making gingerbread men or enjoying some mince pies, most mums will spend the festive season cooking, baking and, of course, eating.
Goodall's want to make your Christmas as simple as possible, and so have a fantastic range of cooking and baking products, as well as an amazing booklet full of Christmas recipes that you can download. The booklet has every Christmas recipe you could possibly need from Christmas Yule Log to Ultimate Roast Potatoes to Easy Christmas Cake. Starters, main courses, sides, and desserts are all covered with this simple recipe booklet. This booklet will be your bible for many Christmases to come so make sure you download by
clicking here
.
No matter what you decide to make this festive season, Goodall's have the ingredients you need. For lunches, dinners and your Christmas feast, there is a wonderful selection to choose from the Goodall's range. Convenient, chopped herbs include Basil, Rosemary, Sage and Thyme while the Liquid Seasoning products include Gravy Browning and Worcestershire Sauce. A new product that was recently added to the Goodall's range are the super handy pastes, which include Garlic, Italian Herb and Shallots. These are a must-have in your kitchen cupboard – just add a spoon or two of the paste and your dish will be full of flavour without all the chopping and dicing.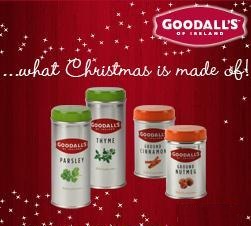 If you plan on doing lots of baking this Christmas, Goodall's have flavourings, colourings and even writing icing. There is a wonderful range of colourings to really make your baking look fabulous, especially if you are decorating festive cookies. Flavourings extracts as well as essences, and come in almond, strawberry, coffee, rum, and vanilla. If you decide to make gingerbread men, or even be so brave as to make a gingerbread house, the Goodall's Groud Ginger spice is exactly what you need, while the Writing Icing will make your men/house look spectacular. The icing comes in white, red, chocolate, and green – so you can go crazy with the decorating.
To check out some delicious Goodall's recipes, to download their recipe booklet or to find out more about their range of products, visit our
Goodall's Christmas Centre
.