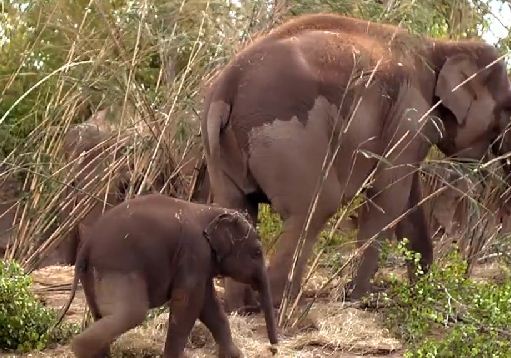 If you have a wildlife enthusiast on your hands at home, then it's high time you check out the incredible new elephant enclosure at Dublin Zoo!

Sponsored by family favourite The Natural Confectionary Company, the elephant enclosure gives a sneak peek into an elephant's family dynamic and the fascinating ways older elephants interact with their young.

Happily roaming their amazing habitat in Dublin Zoo, these incredible creatures provide hours of entertainment to animal-lovers keen to gain an insight into their fascinating habits and behaviour.

Eager to keep the elephants stimulated within their brand new enclosure, the animals are provided with various attractions and objects which allow them to express themselves and interact with each other freely .

With less than 30,000 elephants left in the world, the partnership between Dublin Zoo and The Natural Confectionary Company signals a genuine effort in conservation and something which should be celebrated by young and old alike.

If you or your little ones are elephant enthusiasts, then why not treat yourselves to a trip to the zoo this summer and don't forget to pose for an Elfie Selfie while you're there!

Find out more about this fantastic day out here!