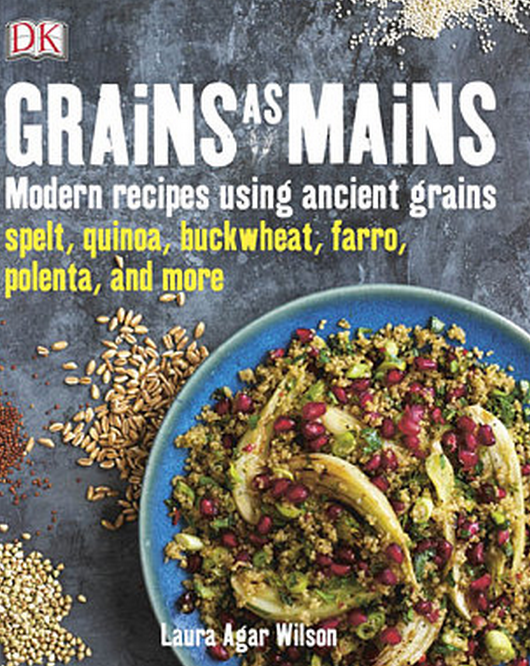 As we become more and more health conscious and concerned with what we put into our body, grains and seeds are starting become increasingly popular.
One quick look down the supermarket aisle and you'll see just how much they are starting to take over - something Laura Agar Wilson is well aware of her.
In her cookbook Grains as Mains, Laura deals with what are known as 'ancient grains' – named so because they are virtually the same now as they were when they were grown by some of the world's oldest civilisations.
Highly nutritious and widely available, they are packed full of fibre, vitamins, protein, healthy fats and minerals with many being gluten-free.
While these grains are obviously ideal for vegans and vegetarians, they are also incredibly beneficial for meat eaters as they enhance the health benefits of animal protein.
As Laura demonstrates, these grains can be cooked and eaten in a variety of ways for breakfast, lunch and dinner. With an introductory chapter explaining all about grains and health benefits for both adults and children, a gluten and gluten-free section and a focus on preparation and certain cooking techniques, you will be eating and cooking these versatile ingredients in no time.
As Laura shows throughout her book, grains can be used in a whole host of recipes; from chocolate and hazelnut granola to creamy mushroom barley soup and caprese faro salad to chicken-fried freekeh you won't be stuck for a delicious and tasty recipe that the whole family will enjoy and benefit from.
Published by DK which is part of Penguin Random House, it is available now.