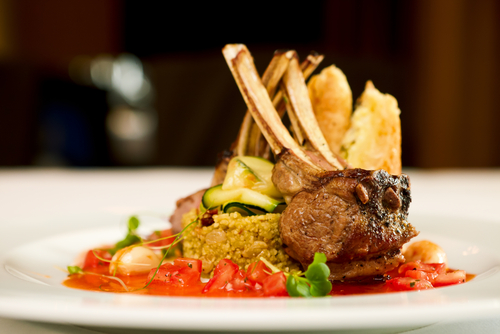 For all you foodies out there, the third annual Great Irish Foodie quiz is taking place on Thursday March 1st. The event will be held in The Circle Club of the Grand Canal Theatre in Dublin's Docklands from 7.30pm and all proceeds will be donated to Down Syndrome Ireland.
Entry to the Great Irish Foodie quiz is €80 for a team of four. To book your table
click here
. The click 'Sponsor Me Now' on the left. Donate €80, make sure your name is public, and put your team name in the comments section.
Myles McWeeney will MC the quiz which consist of 8 rounds of 10 questions each. Each round will have 6 food related questions, 3 general knowledge questions, and a wine question. There will also be practical challenges to bring even more fun to the event with a wine tasting round, ingredients identification, and figuring out what's in a cocktail especially designed for the night.
Prizes which have already been offered for the night include an overnight stay at 5* Cliff House Hotel in Ardmore, Co. Waterford and dinner in their Michelin starred restaurant, a weekend at The Carlton Atlantic Hotel in Westport, Co. Mayo, a side of aged beef from Ennis Butchers in Rialto, a pair of Truffle Trees from MushroomStuff.com, VIP tickets to Taste of Dublin in June and lots more.