Gregg Wallace and his wife Anna have welcomed their first child together. We are overjoyed for the couple who have struggled to conceive for many years.
There's no doubt they are over the moon by the birth of their baby boy.
Doting dad Gregg confirmed Anna gave birth to a boy and they've decided to call him Sid.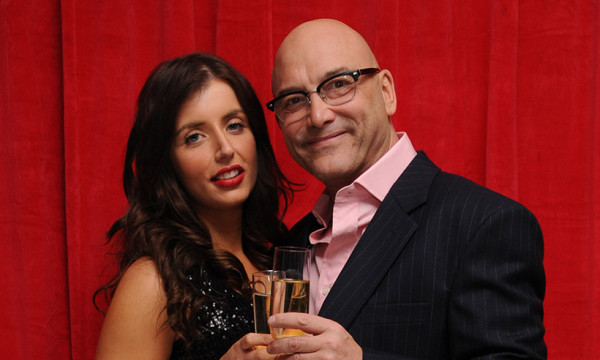 He told OK! Magazine: "I was far more scared this time than when I had Tom and Libby [his children from his second marriage].
"I don't know if it's because it took us so long to conceive or perhaps it's because I'm older, but I was scared for their health. I could have hugged the doctors."
"I went down the business end and watched the doctors pull Sid out. I saw him take his first breath, it was just beautiful. I looked at him and thought he was perfect."
Gregg and Anna had been struggling to conceive for many years and said Sid was their miracle baby.
Masterchef's Gregg Wallace and wife Anna introduce baby son Sid as pair open up on emotional birth - EXCLUSIVEhttps://t.co/gplNWaCcd9

— OK! Magazine (@OK_Magazine) May 27, 2019
They confirmed the pregnancy last November and couldn't help but gush about their news.
Their baby boy will be the couple's only child together as Gregg admitted he feels too old to have more than one child.
Anna fully supports her 54-year-old husband's decision: "I've been happy with the idea of just having one child right from the start. The fact we're having one baby is a miracle - we're blessed enough."
Gregg also has two children- Tom and Libby- from his second marriage.