New Mums Say Trial: Airfield Estate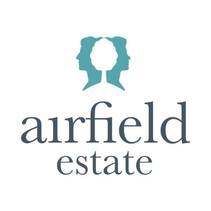 Join this group
Airfield Estate's annual pass is perfect for families seeking community experiences and anyone who has experienced Airfield Estate knows that the renowned location simply cannot be visited only once. Between the beautiful walking trails, vintage car garage and Overend family home to the hens, pigs, goats and donkeys beloved by any visitor; it's a joyful place like no other.
The internationally-acclaimed Estate is known for it's remarkable history and social hub, and community is at the core of this establishment.
Annual pass holders can experience so much at Airfield Estate – from getting cosy with the farmland animals, while collecting freshly laid hen eggs in the morning or seeing the beautiful Jersey herd being milked at 10.30 am.
You can enjoy the seasonal walking trails in the bounty of wildlife or native woodland in the heart of Dublin, or embark on a guided tour of the area. Take advantage of the miles of paths to explore, and play areas all over the grounds for kids up to 12-years-old.
You'll also receive an exclusive discount for workshops and courses, as well as for Overends Kitchen - which values sustainably sourced local produce from their own doorstep for the team to cook
We're looking for three MummyPages families to try out a day at Airfield and tell us all about it.
If you would like to participate, please join the group and leave a comment below to register your interest.
In the event that we are oversubscribed, we will make our selection at random.