Bepanthen® Nappy Care Ointment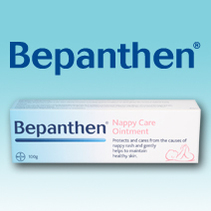 Join this group
What is Bepanthen®?
Taking care of you and your baby's lovely soft skin is a top priority - and Bepanthen® knows that you'll want to protect it from anything that can irritate or damage it. There are many skin conditions babies can suffer from but one of the most common skin issues your little one will face is nappy rash. Bepanthen is clinically proven to protect your baby from the causes of nappy rash.
Your baby's skin is very absorbent and sensitive, therefore it needs a safe, gentle product to care for and protect it. Bepanthen® Ointment is so gentle it can be used at every nappy change. It can even be used on the highly sensitive skin of premature babies as it contains no fragrances, preservatives, colours or antiseptics.
How does it work?
Clinically proven to protect from the causes of nappy rash
Contains provitamin B5 which aids natural skin recovery
Contains lanolin, which forms a long lasting, breathable transparent layer
Free from perfumes, preservatives and antiseptics
Meets the 7 Gold Standards for barrier preparation: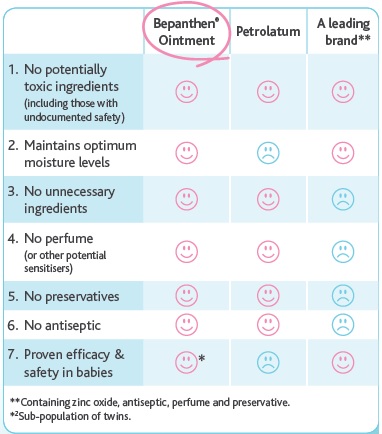 We are looking for 30 mums who would like to try Bepanthen® Nappy Care Ointment. To be in with a chance of participating in this trial, please join the group and leave a comment. In the event that we are oversubscribed, we will make our selection at random from qualifying entries.
Recruitment for this group is now closed.
If you would like early notification of new group trials, please visit this page and join the group where you will get early email notification once new groups are live.

.