Mums Say Trial: Haliborange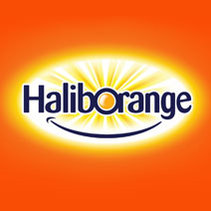 Join this group
Haliborange is a trusted, family oriented brand with a long heritage of providing innovative solutions for the family's health protection. The Seven Seas Haliborange range contains supplements specially formulated to meet the nutritional needs of children at every stage. Whether you are looking to support your child's healthy brain function with omega-3 nutrients or you have concerns about helping to maintain their bone or immune health, there is a Haliborange supplement tailored to your child's needs. The supplements in the range offer a selection of great tasting flavours including orange, blackcurrant, strawberry or citrus which children are bound to love. And because every child is different, Haliborange offers a range of formats including liquids, chewable tablets, capsules and softies so that you can find the supplement best suited to your child.
We are looking for 10 mums to trial Haliborange softies Multivitamins, Omega 3 and Mr.Men, Little Miss Multivitmains.
If you would like to take part in this Mums Say Trial, simply join this group and leave a comment below to note your interest, and let us known which one you'd like to test. In the case that we are over-subscribed, we will select 10 mums at random.