Mums Say Trial: The Hotpoint Ultima S-Line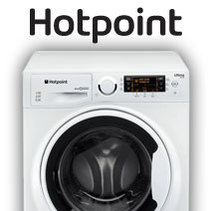 Join this group
It can be a challenging task trying to keep our little ones clothes clean
(jam, grass stains, colouring pens, you name it!
)
We have the answer to all your washing woes: the Hotpoint Ultima S- Line is here to beat those rough and tough stains.
The Hotpoint Ultima S-Line RPD10657J Washing Machine in white is the premium in energy efficiency surpassing the A+++ rating, saving you on the cents with each wash.
The RPD10657J ensures maximum stain removal, with no need for pre-treatments (perfect for getting rid of those pesky stains after a day of football in the park.)
The
Ultima S-Line
also includes a baby cycle. T
his setting has been specially designed to wash bulky loads of bedding and towels efficiently in just under two hours, with great cleaning performance.
We are looking for 5 mums to trial the Hotpoint Ultima S Line. If you would like to take part in this Mums Say Trial, simply join this group and leave a comment below. In the case where we are over-subscribed, we will select 5 mums at random.
Recruitment for this group is now closed.
If you would like early notification of new group trials, please visit this page and join the group where you will get early email notification once new groups are live.