New Mums Say Group: Licener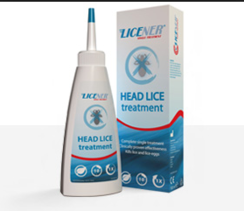 Join this group
If you're itching for an effective head lice treatment, try Licener Single Treatment. In just one easy 10 minute treatment, Licener kills both head lice and nits (eggs), with no combing required to be effective.
Dermatologically tested,
Licener
is gentle on sensitive skin types and has no nasty odour. To use, simply apply the shampoo to dry hair, ensuring all of the hair is fully covered. Leave the treatment in for 10 minutes and then rinse using lukewarm water. The best part is you don't need a nasty nit comb to ensure Licener's effectiveness! Stop head lice in their tracks fast with Licener.
Licener works in a single treatment in just 10 minutes.
We are looking for 20 Mums to trial this product, with kids ages 2 years+.
To be in with a chance of participating, please join the group and leave a comment below stating your interest. In the event that we are oversubscribed, we will make our selection at random from qualifying entries.
Recruitment for this group is now closed.
If you would like early notification of new group trials, please visit this page and join the group where you will get early email notification once new groups are live.