New Mums Say Group: LloydsPharmacy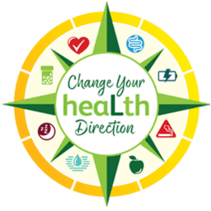 Join this group
LloydsPharmacy are offering the public the chance to change their health direction and kick start their journey with a personal transformation plan. Their FREE 8 week programme is a wonderful opportunity for you and your family to make positive health changes and embrace new lifestyle choices. Whatever your health goals are, LloydsPharmacy will provide free advice and tips to help you reach your individual target.
The aim is to help you achieve your goals through the support of a Health Coach in your local LloydsPharmacy. Whether you're giving up smoking, trying to get fitter, wanting more energy, trying to improve your complexion or lose some weight, LloydsPharmacy will offer ongoing advice and support to help you on your journey.
We are looking for 5 mums to trial the FREE LloydsPharmacy "Change Your Health Direction" programme and follow their personal health and wellbeing plan for 8 weeks.
If you would like to take part, please join the group and leave a comment below to register your interest. Make sure to tell us what your 8 week goal will be. In the event that we are oversubscribed, we will make our selection at random.