New Mums Say Trial: Childs Farm NEW OatDerma™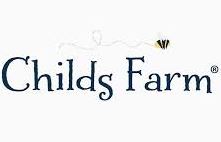 Join this group
Childs Farm has created a new range of skincare products to combat the most severe dry and itchy skin. The new OatDerma™ range for babies and children offers outstanding support for
dry, itchy and eczema-prone skin using a revolutionary new formula developed by the brand featuring sustainably sourced colloidal oatmeal and oat oil, that are both clinically proven to gently
soothe and reduce redness in the most irritated skin.
The colloidal oatmeal Childs Farm use is sustainably grown in Finland by a co-operative of farmers using sustainable farming methods. The benefits of which include:
Beta-glucan - a sugar which binds water into the skin, making it an even more effective moisturiser
Avenanthramides - are antioxidants that exist exclusively in oats which which reduce irritation and redness on skin
Lipids and oils - form a protective barrier on the skin to keep out external elements and maintain skin hydration
Harnessing the natural power of oats, the OatDerma™ range offers a full bathtime routine of bubble bath, wash & moisturiser to lock-in moisture and give relief to itching caused by dryness and other skin complaints.
As with all Childs Farm products, the range is also kind to the planet with responsibly and ethically sourced ingredients and fully recycled and recyclable packing, giving parents one less thing to worry about when dealing with their childrens sensitive skin.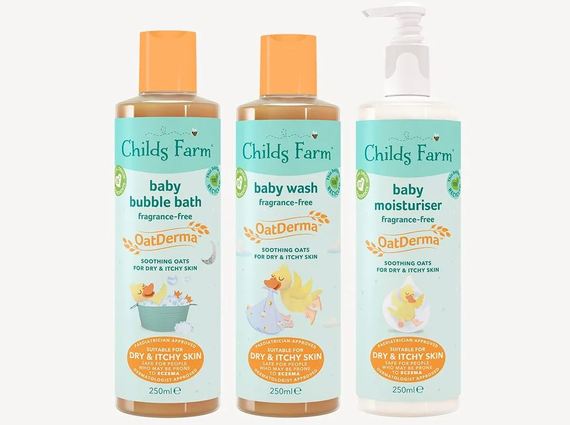 We are looking for 5 mums to trial the new OatDerma™ range for babies and children, the range includes:
OatDerma™ baby moisturiser
OatDerma™ baby wash
OatDerma™ baby bubble bath
If you would like to participate, please join the group and leave a comment below to register your interest and to highlight which size your little one requires.
In the event that we are oversubscribed, we will make our selection at random from qualifying entries.