New Mums Say Trial: POM-BEAR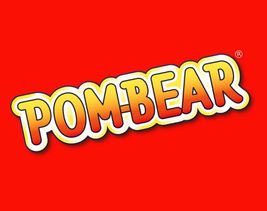 Join this group
POM-BEAR, the light and crispy bear-shaped fun snack was born in 1987. Today, they are just as delicious and crispy today as our Pom-Bear fans have loved them for many years.
POM-BEAR is a delicious teddy shape potato snack, its unique taste and texture give a light and crispy bite which melts in the mouth. All POM-BEAR snacks are made from top quality ingredients, gluten free and contain no artificial colours or flavours. We're sure that the tasty products as well as the POM-BEAR character will bring a smile to your face and be enjoyed by family and friends alike.
POM-BEAR is available in two great flavours:
POM-BEAR Original 6 x 13g
POM-BEAR Cheese & Onion 6 x 13g
We're looking for 10 MummyPages families to test POM-BEAR snacks and to tell us what you think.
If you would like to take part in this Mums Say Trial simply join this group and leave a comment below telling us about you and your family and why you'd like to take part. In the case we are oversubscribed, we will select 10 mums at random.