New Mums Say Trial: Shop the SuperValu Range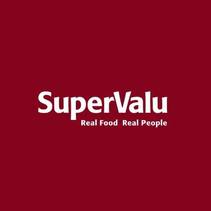 Join this group
Shop the SuperValu Range and discover how much savings can be made
SuperValu recently announced their biggest ever price cuts campaign across their own brand ranges, giving consumers an opportunity to make real savings on their shopping. And the great news is that these are here to stay.
SuperValu has 100's of new price cuts so whether you are browsing the aisles for breakfast, lunch, dinner or anything in between, there are savings to be had. Not only will shoppers benefit from more money in their pocket following their weekly shop, but they are also guaranteed great quality products from the own brand range of over 3,500 products. This superior quality is evident with the number of awards that the SuperValu range has won over the years. At the recent Great Taste Awards, 64 SuperValu products won awards, demonstrating that when you purchase the SuperValu own brand range you don't compromise on quality.
We are looking for three mums to test to
SuperValu
Range
and tell us what you think. We will give you a voucher to spend in SuperValu, and we want you to tell us about your journey through this trial, what you thought at the beginnign right through to the end AND tell us how you created a family meal for a couple of euro using the range.
If you would like to take part in this Mums Say Trial simply join this group and leave a comment below to note your interest. In the case we are oversubscribed, we will select three mums at random
If you would like early notification of new group trials, please
visit this page
and join the group where you will get early email notification once new groups are live.