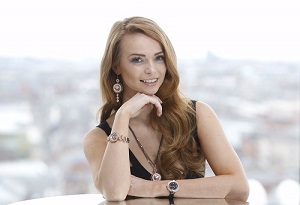 They are two of Ireland's best-loved brands, so it is not surprising to see the excitement surrounding the unveiling of the new collaborative range of jewellery, homeware and decorations by Guinness and Newbridge Silverware.
Launched just last week, this stunning new collection caters to both men and women, serving up a stunning range of handcrafted pieces bearing the hallmarks and history of two of the country's favourite brands.
In silver and rose gold, the jewellery collection bears the delicate hops flower and Guinness' famous 1759 date, offering up everything from brooches and watches to pendants.
The range also caters for men, with Irish rugby star and Newbridge SIlverware ambassador Rob Kearney fronting a collection in which the striking cufflinks are a real standout.
Homemakers will be equally as delighted with this range, which features practical yet stylish pieces including a hot plate, and roasting, casserole and soup dishes, all with a unique navy and cream hued finish.
This range offers up some perfect gift ideas, especially from the decorations line, which has been designed with both the traditional and modern home in mind. This line boasts everything from hanging decorations to bookmarks and beyond, bearing the Guinness harp motif and 1759 detailing.