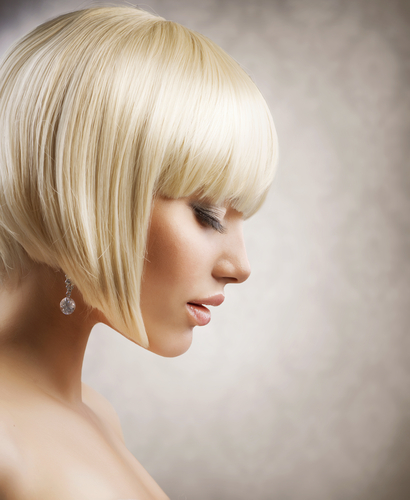 Thin hair can leave you feeling less than gorgeous, and while there are plenty of products to help, there are a number of hairstyles you can choose to counteract it.
By going for a certain style, your tresses can look fuller and be a lot more manageable.
Curls
Curls are a great way to give your hair some much needed volume. Simply use a curling tongs or rollers, backcomb the top of your hair and add some styling mousse.
Go for a short bob
A short, choppy bob can make thin hair look thicker. Avoid layering and go for a fringe if you want to go for something a little different.
Long bob
If a short bob leaves you in a sweat, a long bob might be your better option. Give yourself a deep side parting and keep hair loose with little product – a spritz of hairspray is all you need.
Low side bun
A low bun works really well and if you want to keep your hair off your face this is your best bet. Avoid pulling it too tight and backcomb the top of your hair before securing with a bobbin. Allow some wisps to escape to give your hair movement and volume.
Heavy fringe
A heavy fringe is another great way to make your hair seem fuller – think Heidi Klum when going for this look.