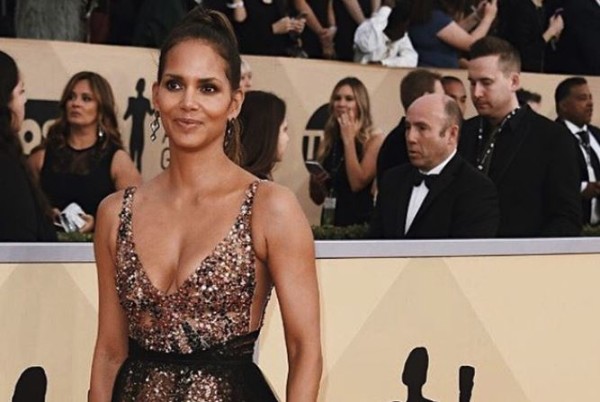 It can't be easy being a celebrity parent.
You're constantly at the mercy of online trolls who think that it is their right to pass remarks on everything that you do.
From not being with your kids enough to being with your kids too much, they just can't seem to win.
The mindfield of social media is a whole other ball game.
Being famous means being careful when putting up pictures of your offspring online and Halle Berry is not excluded in this.
However, recently the Hollywood actor took to Instagram to post a snap of her four-year-old son Maceo while they were on holiday in Bora Bora.
Talking to Extra, Halle explained that it was ''a struggle…I really don't like to show my kids very much…but I do realise…my people are, like, solid for me and me for them and I feel like I want to include them."
"But it's a fine line because I don't want to exploit my children…I want to protect my children, so I thought, 'Half the face is good,'' she said.
This isn't the first time the 51-year-old has spoken out about putting up posts of her kids on social media.
In 2016, Halle posted a shot of her two children, Maceo and his older sister Nahla, but cropped their faces.
One user commented saying, ''what's with the hiding of the faces? They're beautiful children why not show them off?"
She wrote: "I'm not at all ashamed of [my] children. I try to find creative ways to incorporate them into my feed because they are the biggest part of my life, but I also work very hard to keep their identities as private as I can considering they are only children.''
"It's my job as their mother to protect their privacy as best I can. When they grow and they're of age and they want [to] share their images on the Internet, that will be for them to decide, not me."
We think she sounds like an amazing mum!