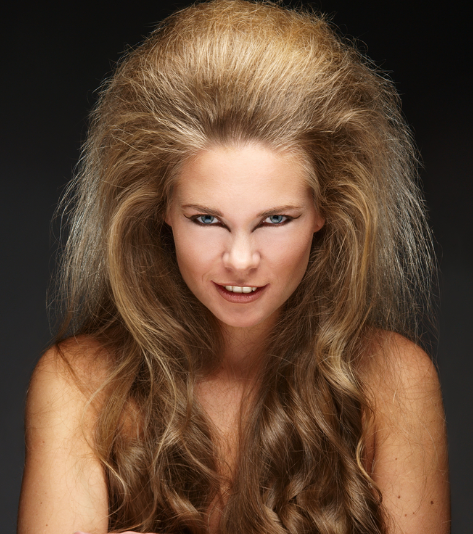 It's not all about make-up and costumes for the spooky season you can't forget to do your hair. While this look would be great if you are going as a lion, you can adapt it to suit any outfit with a few accessories or spray in hair dye.
With this simple six-step-process, you'll make a roaring impression this Halloween.
Spray your hair with dry shampoo. Only brush it slightly retaining as much of the volume as possible.
Starting at the front of your hair backcomb the top of your hair giving your hair as much volume as possible. to do this, grab a section of hair and simply comb towards the head in shot movements rather than away.
You will need to do the sides of your hair and right to the back of your head. Give it another spritz of dry shampoo if it is starting to look a little flat.
Using a soft bristle brush, lightly brush your hair so they it has lots of volume. Don't go too neat though it's really just to tidy it up a bit.
Use a curling tongs at the end of your hair to give it some movement. This is optional so don't worry if you don't have one.
Use hairspray to hold it in place.
This also works on children but you can leave off the hair products if you prefer.