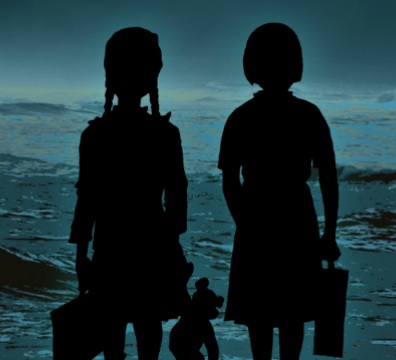 For the past 18 years The Ark has programmed, commissioned and presented exhibitions, workshops and performances across multiple art forms.
7 days of popular music with a Halloween flavour running over the mid-term break.Come in your costume to any event
The Bram Jam
Sun 27 Oct @ 12-3pm (Ages 7+) Free entry
Pop along and play in a popular music jam session inspired by the spookiness of Bram Stoker! Presented as part of The Bram Stoker Festival.
Drop in Monster Music Mash
Bank Holiday Special Event with DJ Moshchops
Mon 28 Oct @ 11am-1.30pm (All the family) Free entry
Pop along to the Halloween hang out zone this October bank holiday and get in the spooky spirit listening to DJ Moschops spinning the decks and scratching vinyl. The Ark will be filled with fun, chilled-out music, perfect for zombies, ghosts and all music-loving monsters. Come along in costumes of any kind, make up your own graveyard dance moves or simply relax in the Halloween hang out zone, read Halloween books and enjoy a glass of vampire juice.
Face-painting will be available on a first come basis. Limited capacity.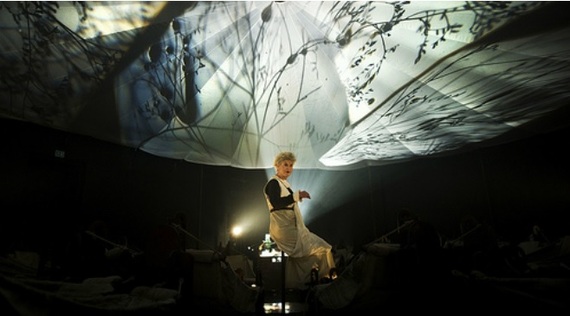 Monster Music Improv
Bank Holiday Special Event
Mon 28 Oct @ 2pm & 3.30pm (Ages 5+) Tickets €6
Presented in partnership with the Improvised Music Company.
Join outstanding guitarist and technology whizz Shane Latimer and acclaimed vocalist and improviser Lauren Kinsella, together with exciting special guest cartoonist Patrick Sanders for a musical experience with a difference. The musicians will instantly create funky jazzy melodies on-the-spot, while Patrick draws cool cartoons of the music and lyrics live onto a huge screen behind them! Expect lots of spontaneous musical fun, some well-known tunes, fantastic cartoons and strange Halloween spooky sounds thrown in for good measure. A music improvisation and visual adventure not to be missed.

Spooky Songwriting Workshops
Thu 31 Oct @ 11am (ages 5-7) & 1.30pm (ages 8-12) Tickets €11/€8*
Create your own silly and scary Halloween lyrics and then come up with melodies and rhythms to turn them into a spooky-style pop song. No experience necessary.
Spooky Story Reading
Thu 31 Oct & Fri 1 Nov @ 12pm, 1pm & 2pm (All the family) Free entry
Actor Lizzy Morrissey reads from spooky themed children's books in the Halloween hangout zone. Feel free to come in your costume!
DJ workshops with DJ Moschops
Fri 1 Nov @ 11am, 12pm, 1pm (ages 5-7) & 2.30pm, 3.30pm, 4.30pm (ages 8-12) Tickets €6
Want to learn how to mix records to make your own music like DJs do? Then join DJ Moschops for a chance to try scratching, mixing, sampling, and putting special sound FX onto the music to create your own sounds.
For more information on the classes available, visit the
ark.ie/events