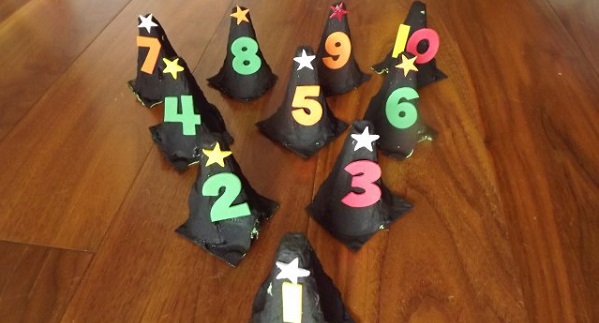 With Halloween just around the corner, it's time to get into the spirit with some fun games! This DIY game is super-easy to make, and it allows the kids to get really creative.
What you need:
Empty egg cartons
Black/White paint
Scissors
Ribbon
A small ball (an orange works, too)
Instructions:
1. Cut up your egg carton, keeping the centre pointy parts, and get rid of all the other bits. Make sure the base of each one is pretty level so that they will sit up nicely when you stand them up on the table/floor.
2. I used two empty 12-pack of eggs, which gave me 10 witches' hats in total.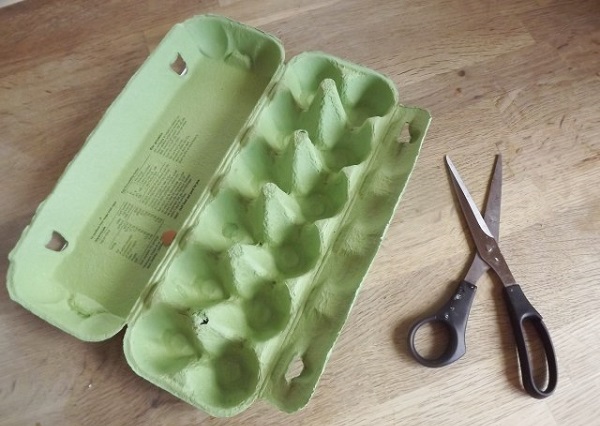 3. Paint the pointy parts in black and leave to dry.
Decorate your witches' hats with ribbon, and you can paint/write numbers on them or use some stick-on craft numbers like I did. The kids will enjoy sticking on the numbers too.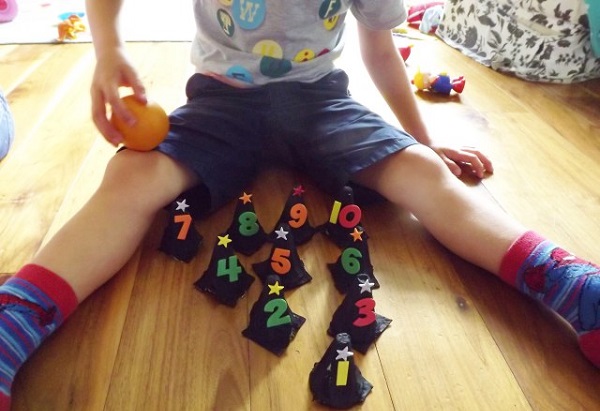 4. Line the witches' hats up like a game of bowling, and take turns to try and bowl them over. We didn't have a ball, so we used an orange and it worked just as well!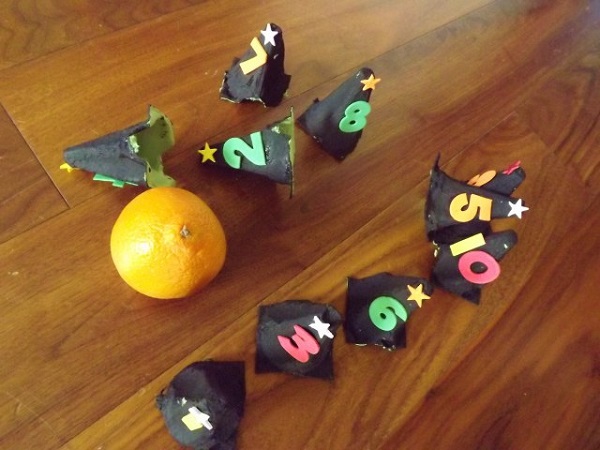 5. We played a game where each person gets to take tries each, and we kept the score by adding up how many hats were knocked over each time.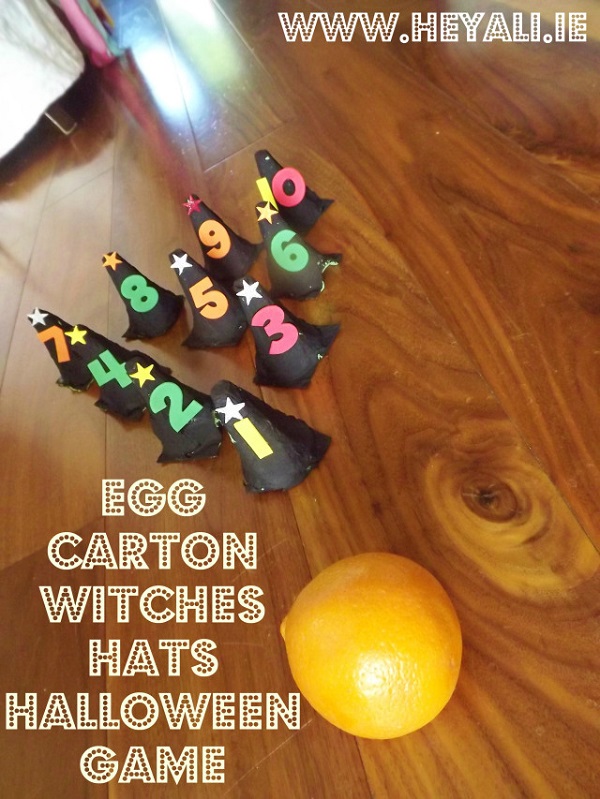 Have fun, and Happy Halloween!