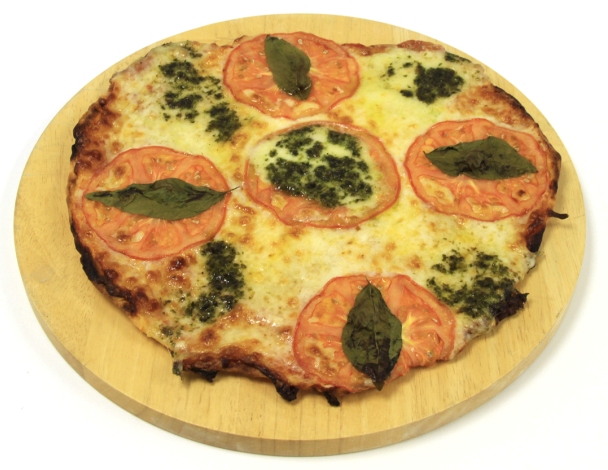 What mum doesn't love pizza? It's delicious, easy to make and it keeps the whole family happy! Superquinn has launched some tasty new pizzas which will be prepared fresh in-store every day, bringing fresh Italian flavours to customers.
The freshest ingredients will be used along with Piero's pizza bases, which contain only 365 calories and are handcrafted by Gianpiero De Vallier and his team. Piero, an Italian artisan pizza chef, makes these bases from his premises in Rathmines to bring authentic Italian artisan flavour to Irish homes. These bases are made using only natural ingredients, so mums can relax knowing their kids are getting good quality food. These pizzas are completely different to anything you will find in other supermarkets, as the base is made over a two day period of fermentation, a process rarely used by other pizza manufacturers because of the time and skill it requires. This results in a very healthy dough with authentic Italian flavour.
The Superquinn freshly prepared artisan pizza comes in five fabulous varieties, so there is something for every taste. Each pizza costs €6 and is available from the Superquinn delicatessen. Flavours include:
Steak & Red Onion
Fresh Mozzerella, Beef Tomato & Basil Pesto
Parma Ham & Sun-Ripe Cherry Tomatoes
Cheese Lovers Pizza (fresh mozzarella, shaved parmesan, goat's chevre and gorgonzola)
Spicy Meat Feast (chorizo, parma ham, pepperoni and jalapenos)
These pizzas will be a permanent addition in the delicatessen offerings throughout Superquinn stores.