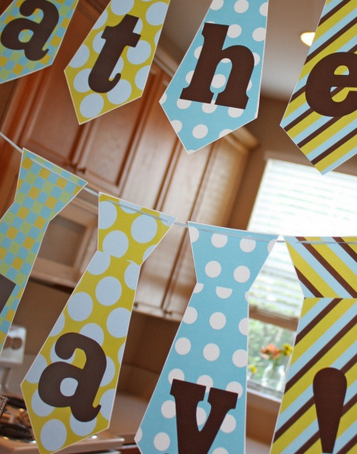 What you'll need:
16 sheets of coloured paper, card is best
Various paint colours
2 lengths of twine
What you'll need to do:
Cut each sheet of paper into a tie shape.
Punch 2 holes at the top of the tie at either corner.
Use the paints to decorate in various colours.
Write a letter on each tie so it spells HAPPY FATHERS DAY!
When dry, thread the string through the holes in the tie.
Secure to the wall.