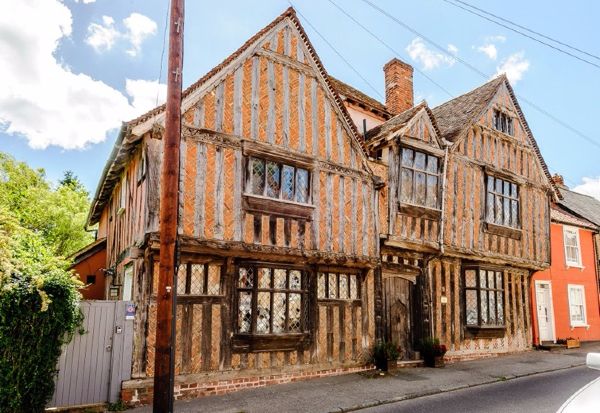 Have you ever sat back and wished that the wizarding world of Harry Potter was real? Well, so have we.
With that in mind, we have some siriusly (lol) exciting news for you all!
Harry Potter's childhood home is officially on the market, and it's actually super cute, and we NEED to live there.
You can buy the Potter family home childhood home in Godric's Hollow, if you have a cool £1 million lying around, and don't mind the fact that it was the place where Voldemort killed the Potter parents.
The listing on the real estate company Carter Jones' website is for the De Vere House in the village of Lavenham in Suffolk, England.
While James, Lily, and Harry Potter didn't really all live there (or did they?), the house was used in both parts of Harry Potter and the Deathly Hallows as the setting for the Potter's Godric's Hollow home.
Needless to say, the house is in much better shape than the time Harry and Hermione saw it ruined by dark magic and time in The Deathly Hallows — Part One.
The home is furnished to perfection, in the most rustically chic way!
BRB, heading to Gringotts to enquire about a mortgage.