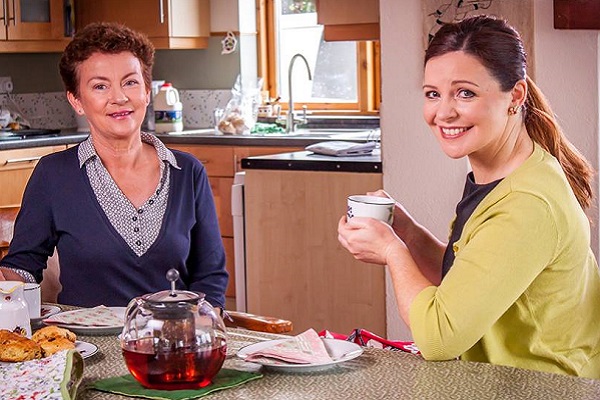 Do you love cooking and have a particular passion for home cuisine? Think you have what it takes to be the next foodie star of Irish TV? If you answered 'yes' across the board there, then you most definitely need to read on!
A final call has been issued to the food-lovers of Ireland, to apply for the second season of RTÉ's Tastes Like Home, rolling later this year.
If you haven't seen the show before, here's the drill: celeb chef Catherine Fulvio pays a visit to the participating families' houses, where they proceed to whip up a gastronomical delight of their choice. Catherine then sets sail to locations around the world, visiting each families' loved ones living abroad, and re-creates a taste of home for them.
Last year, families from Dublin, Donegal, Clare, Meath and London participated. In the end, Catherine brought recipes including Irish nettle and leek soup, seafood platter with smoked scallops, and traditional fish pie with a twist, to countries including Dubai, Canada and Spain.
Does this sound like something you and your loved ones would be interested in doing? Well, the deadline for applications is Sunday, March 19, so you better get your skates on!
There are two ways to enter; you can either enter directly online at
www.tasteslikehome.ie
, or pop into your local
Londis
– proud sponsor of the show – and collect a paper application, drop it back in-store, or post it off (address: Tastes Like Home TV Show, C/O Another Avenue, 14 Clyde Road, Ballsbridge, Dublin 4).
Be sure to include three of your family-favourite recipes for consideration!
RTÉ One, with the help of
Londis
, will recruit six successful participants from across the country, and any level of cooking skills will be accepted.
So, what are you waiting for? Get applying!