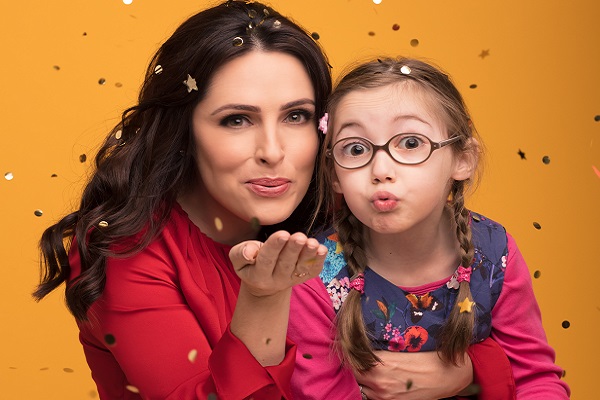 If you're anything like us, then you probably have bags' worth of old – and possible even new – clothes hanging in your wardrobe that you will never wear again. If so, then now is the best time for a bit of a spring-clean.
This is because TK Maxx has joined forces with Enable Ireland on its 'Give Up Clothes For Good' campaign, to raise funds for children and young adults with disabilities across Ireland.
As part of the campaign, people are asked to donate bags of unwanted clothing, accessories and homeware items. The bags are dropped off at local TK Maxx stores, with the items then sold through the Enable Ireland network of retail outlets nationwide.
Money raised will then fund 14 local projects within the community, providing support services to over 5,000 children and young adults in need. These projects cater to all aspects of a child's physical, educational and social development; from infancy through to adolescence.
So far, this project has raised €2.2 million for people in need, and it is hoped that this year's campaign will keep the momentum going for this fantastic and very worthy cause.
Lending a helping hand at this year's launch is TV presenter Gráinne Seoige, who has appealed to people all over the country to take a look at home and see what they can find to help make a difference.
"We all have clothes at home that we hold onto with the promise of wearing them again but, in reality, will we ever really take them out for another day?" she says.
"This year, I've been clearing out my wardrobe to support the TK Maxx 'Give Up Clothes For Good' campaign. It's easy to take part – clear out and donate your unwanted clothing, homeware and accessories to the special collection units in all stores. Once you've done it, nominate a friend to get involved too!"
If you want to get involved, simply gather your unwanted bits and pieces into bags and drop them off at your nearest TK Maxx store. Then nominate a friend, colleague or family member to do the very same. Be sure to share your donations and nominations, too, using the hashtag '#GUCFG20' at www.facebook.com/tkmaxxIE or www.twitter.com/TKMaxx_IE.
For more information, visit www.tkmaxx.ie.