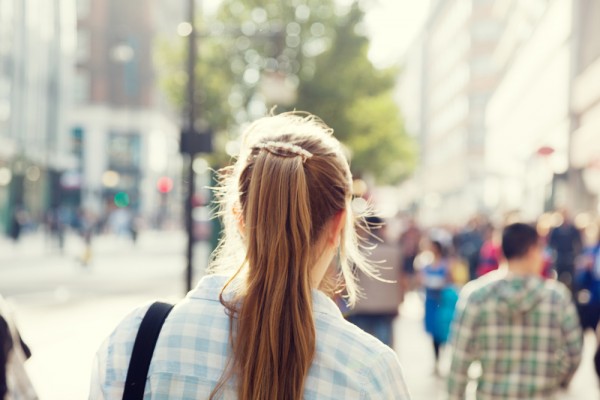 Caroline Heffernan says her condition defines her.
"CF makes me more compassionate and more determined - I take nothing for granted because of it. It has given me a steel that I don't think I would have had otherwise. It makes me a better person."
It is a departure from most people who choose not to be defined by their illness. But it is a refreshing take on living with a disease like this. CF is a life-limiting disease that affects the lungs and digestive system. As you get older, the associated symptoms get more complex.
Caroline, like most people with CF, has a daily routine that takes upwards of two hours. Up until last year, she was doing four hours of treatment a day.
"Typically, this would include nebulisers, inhalers to open my airways. Saline solutions and mists to make it easier to cough up the sticky mucus and move the bacteria. Then physiotherapy, breathing exercises and anti-biotic nebulisers will aim to stop infections. It is hard to hold weight so I have to make sure I am eating correctly. It is impossible to understand the impact of living with this disability. It is a routine for me now, but others don't really understand what it is like - that every birthday, Christmas, Wedding, family event - I have to work around because I have to put my care first."
She admits she found it hard when her children were young, to put her health ahead of their needs:
"I had to prioritise my care so that I could look after my children. That sometimes meant that I had to say no to them while I was doing my treatment. It is so against a mother's nature to be selfish but I knew I had to feel well for my kids."
Caroline now works part-time as an advocate for Cystic Fibrosis Ireland and hopes she can raise awareness about the condition.
"There is no visible sign of this condition. I am not disabled - but I do have a disability. My lungs don't work. Instead of limiting me, though, it makes me more determined to do more, to be more, to always participate. It has made me a better person."
If you would like to understand more about CF and what it is like to live with it, the charity will be on hand at Tayto Park on Saturday the 14th October to mark 'Cystic Fibrosis Day' and will be asking the public to breath into a straw to get an indication what it feels like to breath when you have CF.
Tayto Park has also announced that €2 for every entry that day will be donated to Cystic Fibrosis Ireland and staff will be on hand with information packs to explain to people on the services and support Cystic Fibrosis Ireland provide.