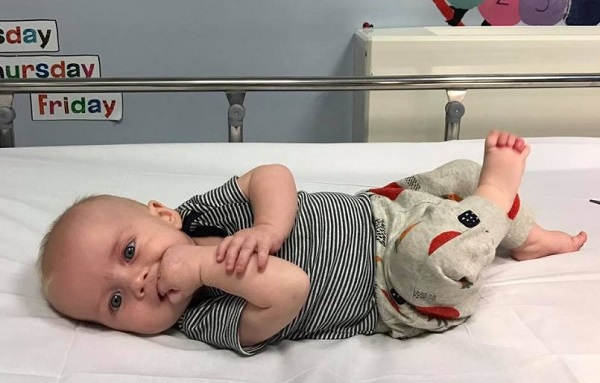 A British mother has issued an important warning this week, after her infant son's toes were left 'blue and bleeding' from a 'hair tourniquet'.
Many of you will no doubt be familiar with hair tourniquets, which occur when long strands of hair get stuck around a body part, usually a finger or toe.
Mum-of-three Katie – the blogger behind Mummy, Daddy, Me – only made the discovery when she was putting her infant son to bed, and took off the onesie he had been wearing all day.
"We tried to get it out ourselves with tweezers but it was so swollen by this point that we just couldn't see or get to the hair wrapped around the worst toe," she wrote.
Katie proceeded to rush her little one to A&E, where doctors worked for a number of hours to remove the hairs. The swelling was so bad that the doctors had to actually cut into the tot's skin and use a tweezers to loosen them.
The concerned mother was later told that her son came close to losing the 'worst affected toe'.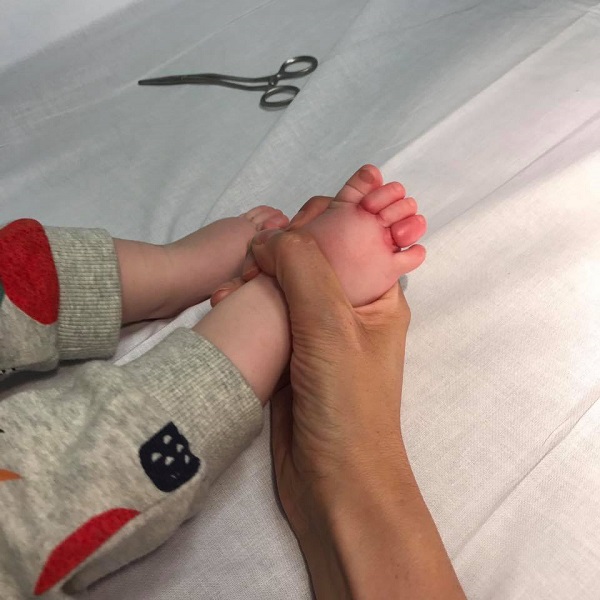 Issuing a warning to mums everywhere, Katie wrote: "A lot of women experience post-partum hair loss…and apparently these hairs can get in the washing machine and then find their way into sleepsuits. Then your baby wriggles around and manages to get it round their toes."
"I think it's really important to mention it, as honestly we would have had no idea one little hair could cause so much damage," she added.
SHARE to spread Katie's post far and wide.