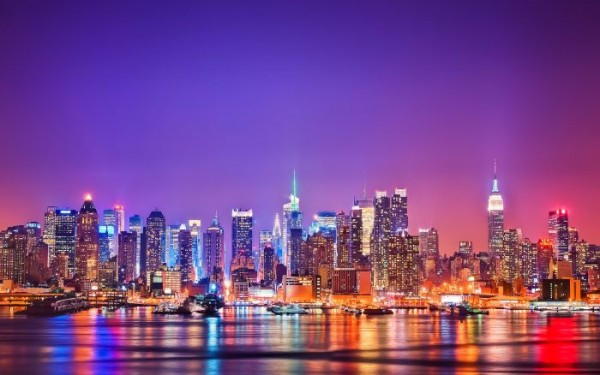 New York is the GREATEST place on earth, and part of that is due to the fact that it has so many amazing restaurants.
If you are lucky enough to be heading to the Big Apple this year, we strongly suggest you check out some of these amazing eateries.
You will not be disappointed!
1. Catch
If you are looking for some delicious seafood, and a cool place to eat, then Catch in the Meatpacking District is for you. The scallop gnocchi will change your life, we promise.
2. The Polo Bar
Our personal favourite spot in NYC is Ralph Lauren's Polo Bar. It is fine dining, and a real old world experience. The burger is sensational, as is the crab cake. An absolute MUST!
3. Jack's Wife Freda
Bloggers and models are flocking to this Soho based eatery for the most delicious (and Insta-worthy) brunch in NYC.
4. Burger and Lobster
The most simple menu ever, either a burger or lobster... but OH GOD it is delicious! We warn you, you may have to wait about 30 minutes for a table, but it'll be worth it.
5. Bubby's
An amazing little spot for breakfast, Bubby's is one of NYC's most beloved restaurants, and for good reason.
6. Bar Primi
If you are looking to eat the most delicious pasta on earth, get yourself down to Bar Primi on Bowery. Seriously, you won't regret it.
7. Tir Na Nog
No NYC dining list would be complete without a SUPERB Irish pub. Tir Na Nog is known for it's global menu that is influenced by traditional Irish cuisine. If comfort food is what you need after a long day of sight seeing, order the bangers and mash.
8. Gramercy Tavern
If you are in the mood to splurge on a truly amazing meal, then Gramercy Tavern is the place to do it! For dessert, get the cookie plate.. seriously!