How many times a day do you say the words: 'I'm wrecked'?
For most parents, the answer is immeasurable. We are ALL exhausted, especially at this busy time of year. From the school run and runny noses to your part-time job as your family's chauffeur, your life is pretty full-on. Each day explodes in front of you, and you feel like you are constantly trying to keep up with it.
This can make the whole 'what's-for-dinner', thing, a challenge. We all know the feeling: you sit down after a long day at work or an arguably longer day of entertaining your little ones, and the LAST thing you want to do is to cook. You feel you must because the general consensus is that ordering takeout mid-week isn't healthy.
As a busy household, we decided to challenge this notion and discovered that takeaway is not simply a gem for parents who need a break from the kitchen but can also be a great way to ensure your kiddos are getting the healthy food they need. It turns out, Dublin is dotted with hundreds of healthy takeaway options, if we simply look. To save you scouting the capital yourself, here are our families top 5 healthy takeaway options: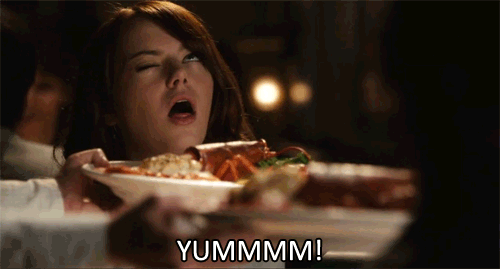 This takeaway option offers healthy food all around. Almost everything on the menu is completely nutritious, as well as delicious. The menu displays the nutrition value of each item, so you can see the number of calories, fat, carbs and protein each contains.
The Crispy Chilli Chicken and the Pad Thai are both favourites in our house. For the little ones, they have a delicious Sweet Crispy Chicken option that is half the size and totally kid-friendly. They also do kids Wok Fried Noodles and Thai Fried Potatoes with chicken. The kids' menu definitely puts health first, though taste does come a very close second! With locations all over Dublin, Camille is on the Deliveroo app which makes things even easier!
This one is for the older kids! Burritos have become a trend in Dublin, and our family has recently discovered why. We found Boojum on the Deliveroo app and thought we would see what all the hype was about. Believe me when I say burritos are delicious and very filling, all while being healthy.
The Deliveroo app allows you to choose your fillings, so everyone gets what they want! As long as you select healthy options such as vegetables and lean meats, you can make your burrito as healthy as you wish. We even ordered a burrito with fewer fillings for our 5-year old…she loved it!
Himself and myself I have always loved Indian food. However, we often wondered how well curry and korma would go down with the kids. Kerala Kitchen was recommended to us by Deliveroo and our prayers were answered. This gorgeous Indian option has fast become a staple in our home.
One of the best things about this place is that you can order small portions of many items. This is great for the kiddies but also makes a lot of sense when you're trying to cut down. Kerala uses the finest Irish ingredients and each dish is flavoured with gorgeous fresh vegetables. Kids adore the Tikka and there are plenty of veggie options- perfect for our madhouse!
We came across Cocu when searching for ways to make salads appealing to little ones. Cocu is the perfect place to order from when you want a little body TLC at lunchtime. The idea of a salad may seem boring at first, however, their food is so flavoursome that you barely notice you were eating healthily.
With deliciously seasoned chicken smashed avocado and sweet roasted peppers, we found Cocu a fantastic way to introduce our 5-year old to salad options in a yummy way! Cocu also do wraps, hot pots and meal deals, so you can feed your family something super healthy for less!
This one is perfect for a treat at the end of the week. We all love pizza: From adults to kids, even the dog tries to sneak a slice. However, many parents these days choose not to order takeaway pizza for health reasons. This is commendable, but we believe that life is incomplete without pizza, so we scouted Dublin to find a pizza place that offers a seasonal menu with fresh and quality ingredients.
We found based pizza on the Deliveroo app and we're delighted because they are situated in many handy locations around Dublin. Base Pizza offers information about all their suppliers and products so you know exactly what you and your family are eating. They also source fresh delicious ingredients for their seasonal woodfire pizzas!
This is only a handful of gorgeous takeaway options that you can trust when it comes to healthy food. The next time you simply cannot stand at a hob for an hour because your eyes are closing and there is a toddler attached to your leg, enter your address in the Deliveroo app to discover the healthy takeaway options near you.