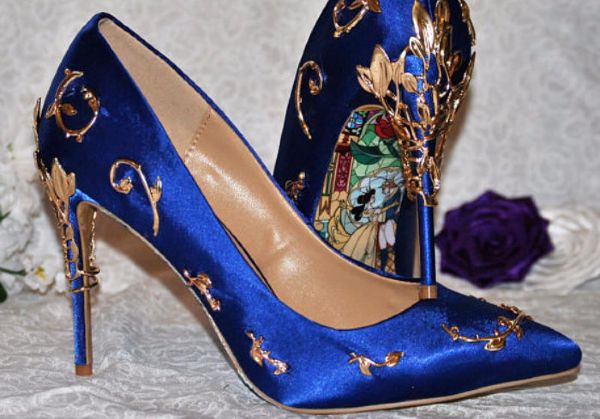 Ladies, are you planning your upcoming nuptials? Well, congrats to you!
It can be fairly daunting, trying to plan the most special day of your life, from cakes and flowers, to the dress and shoes - no stone can go unturned.
And while usually brides opt for a traditional white dress, the wedding shoes are an opportunity to get more fun (and creative).
With that in mind, we'd like to introduce you to the most MAGICAL bridal heels we've ever seen, and of course, they're Disney-inspired.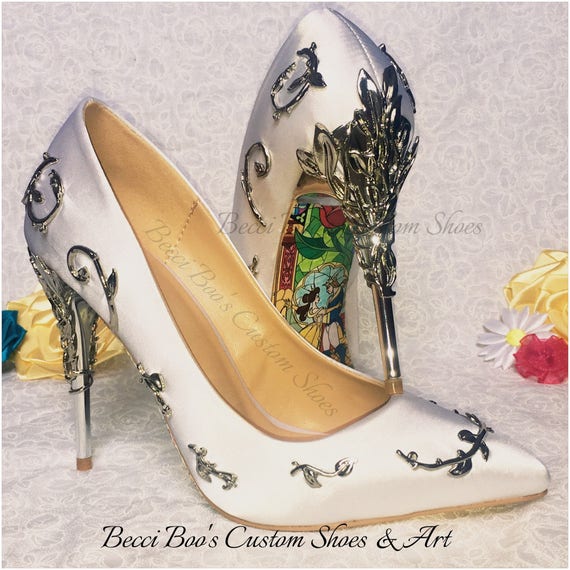 If you're looking for a fairy tale pair, look no further than BecciBoos Custom Shoes on Etsy, who offer handmade bridal pumps that are inspired byBeauty and the Beast.
And they're not just a pair of shoes, lovely ladies - they are literally intricate works of art.
"Our specialty here at Becci Boo's Custom Shoes is adding your own unique touch to make shoes that are extra special for your big day. This process Includes working with you every step of the way to create something uniquely personally to you," says the website.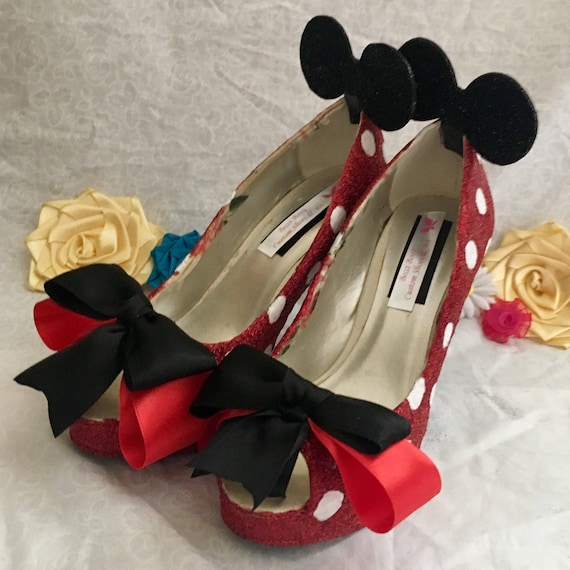 "Our design process offers a wide range of base shoe designs in a huge range of colours and heel types, our graphic designer will also produce a simple design drawing incorporating your ideas. We can add crystals/pearls to the heels or scattered over the shoes, add larger crystal details such as crystal butterflies, bows, hearts. Many many options available."
So they're basically specifically designed for you - making them extra special.
Perfect for your big day!