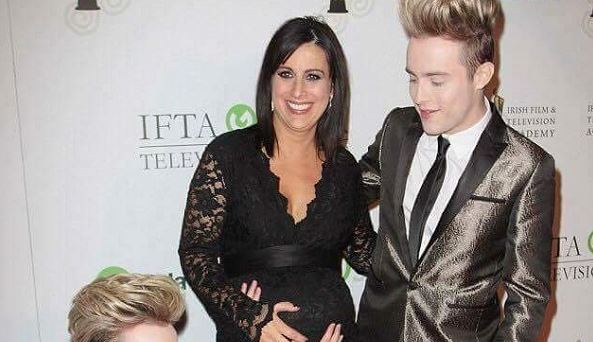 We are in full swing of the winter season now, and it's getting colder by the day - best to buy what you need now for this season. Sales are sometimes hit and miss, and remaining sizes can be limited; so, if you love it, buy it!
I have to say, this is the first year that I have been so organised; I have all of my Christmas shopping done, leaving the rest of December just for quality time with family and friends. Life, for all of us, can be super-busy these days between work, family and trying to strike the balance - it sure can leave us exhausted.
Remember to take time out for yourself, especially while you're pregnant! You need to keep up your strength for when your bundle arrives. So, this month, we share our favourite looks and finds for you mums-in-waiting, helping you to source items online so you don't have to trawl the shops and where to get some TLC for you and Bump.
In October, we were delighted to dress the lovely Lucy Kennedy for this year's IFTA Awards! She chose our Eva dress, and she certainly rocked the dress alongside Jedward. She also wore a few of our favourite pieces on The Seven O'Clock Show, and we received lots of great feedback on how well she looked.
Pop in for a personal appointment if you are in need of an occasion dress. Prices range from €60 - €80, to hire for five days.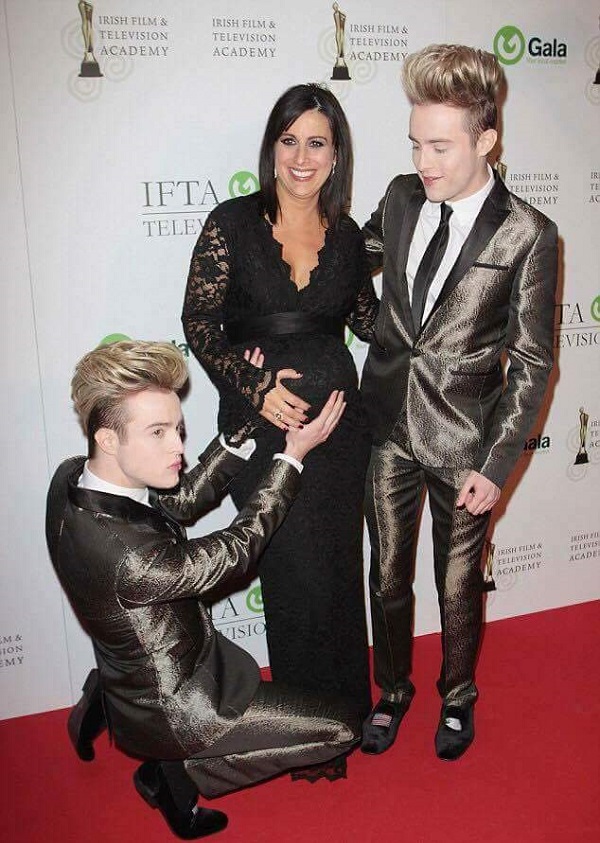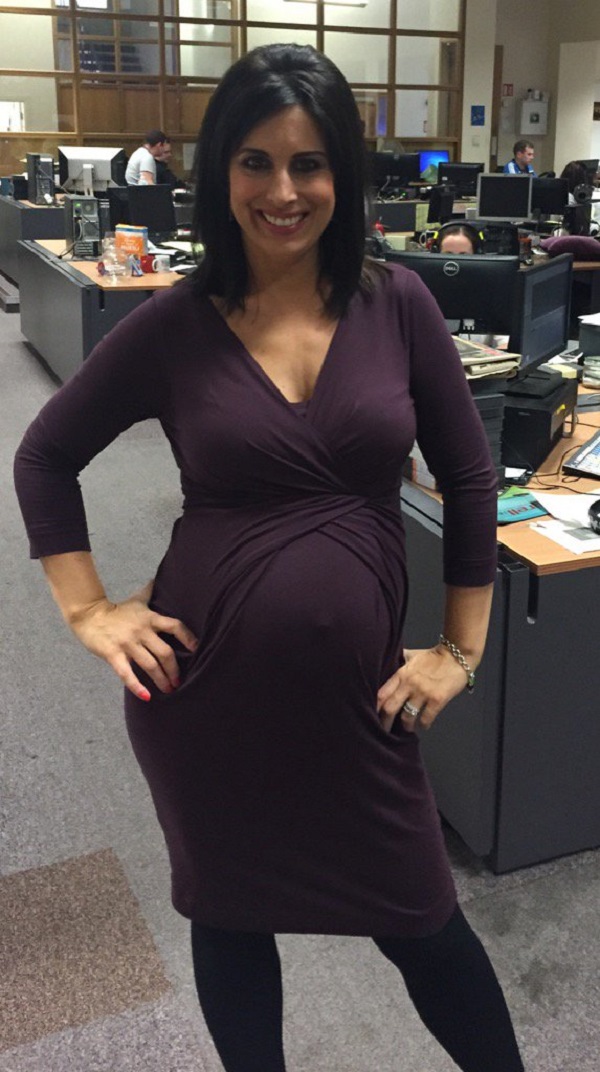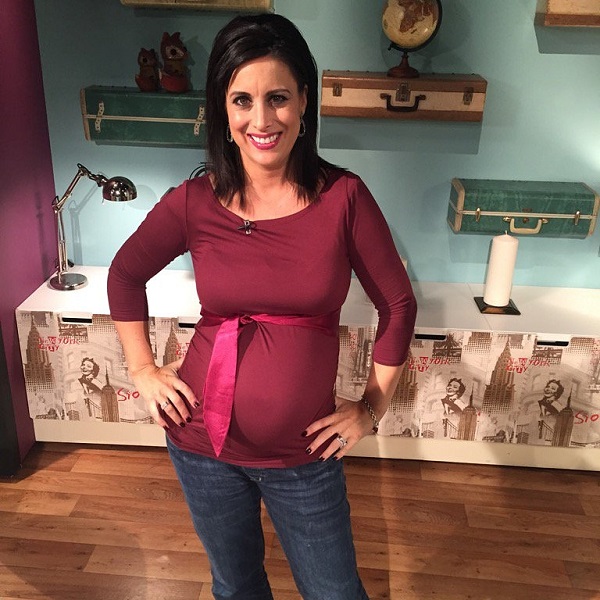 Next is for sure our most favourite dress that landed in our showroom just 2 weeks ago - it's adored by many, and so we have just received a matching headpiece created by the wonderful, very talented milliner Sinead Bohan. It's absolutely stunning!!
Made with a gorgeous fabric in taupe and black, it has added swirls for extra height, and we also love the cluster of pearls she has added for extra detail. This truly matches the dress so well, and they were simply made for each other...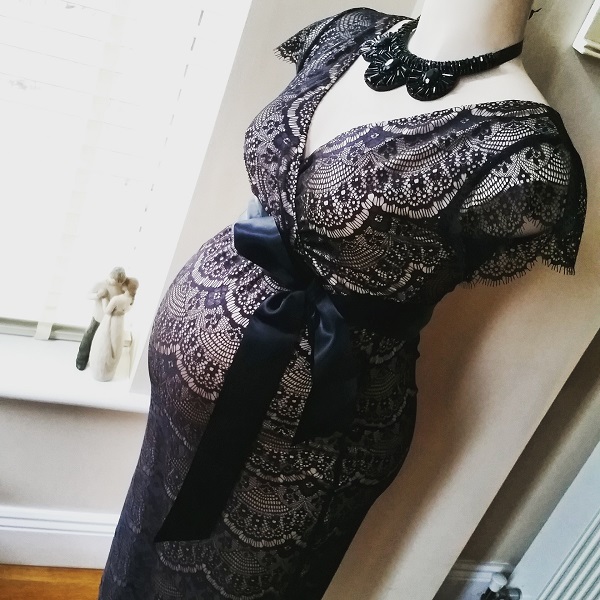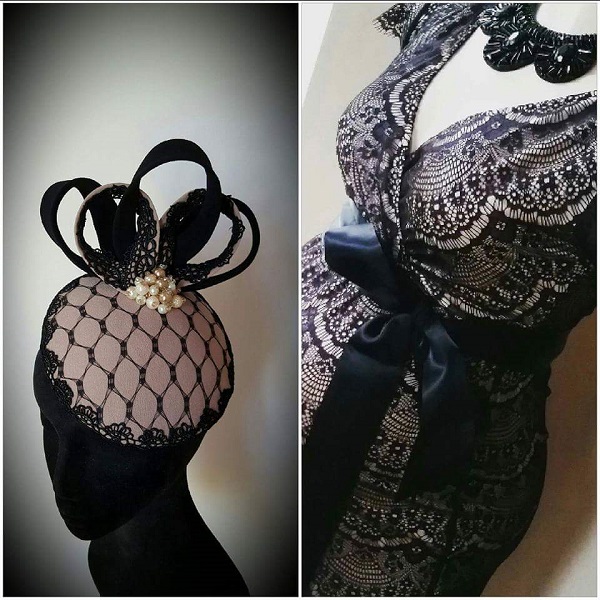 9fashion is becoming one of the best sellers for us in maternity and nursing fashion, keeping on-trend each season and, not to mention, the great prices too. Their range covers most areas, and this month's best dress is the Demetry dress - easy to wear, comfortable and perfect as an essential piece in your maternity wardrobe.
We also love the Dajca dress in wine, at €69. It has a bow for extra detail, which simply dresses it up without being too dressy. Also available in black and navy.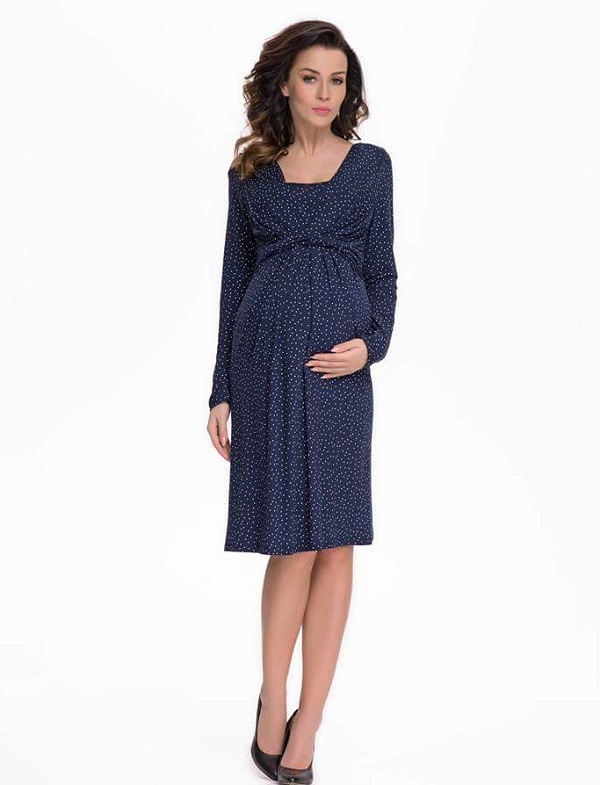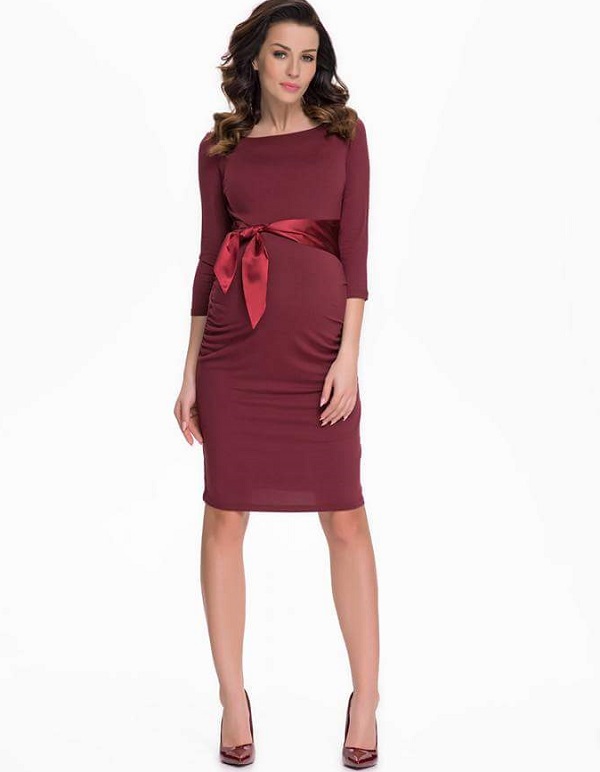 Another favourite dress we just adore is the Simone by Boob. It is one for all shapes and id not too clingy; made with high quality fabric and, again, a double-function dress for bump and nursing.
Sometimes, all stripes can just be too much; so this clever idea using a plain black skirt at the bottom-half is brilliant. It allows you to wear it comfortably right until the end. This is a great buy for this winter; super-chic for day time, and easy to dress up with a pair of heels.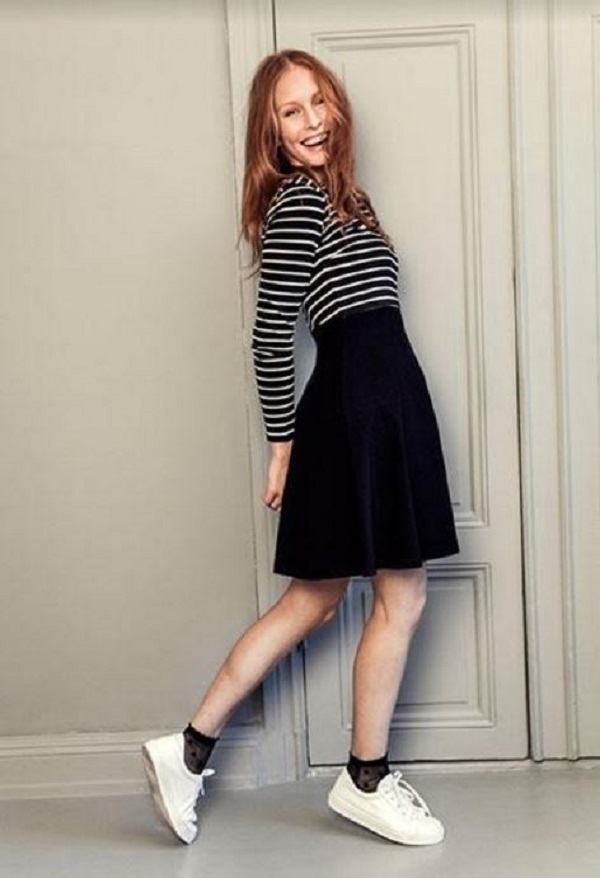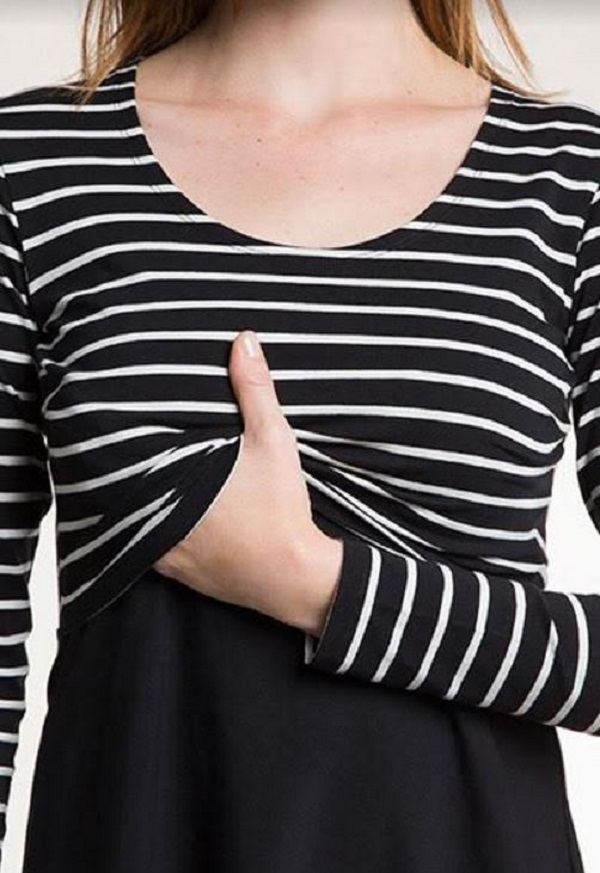 So, you have no occasion to go to? And you don't need an occasion dress? Well, every girl needs a treat, and we have found the perfect one. I purchased this myself, and I just adore it.
I think most women have a passion for bags or shoes; mine is for bags, and they really are my guilty pleasure. I had a girly trip (while pregnant) to Kildare Village. I had only been there a short while, and from the corner of my eye this beauty sparkled at me. I fell in love with the gold version, but they also had about eight other colours to choose from.
I simply had to buy, as I was at the very end of pregnancy and didn't need any maternity clothes.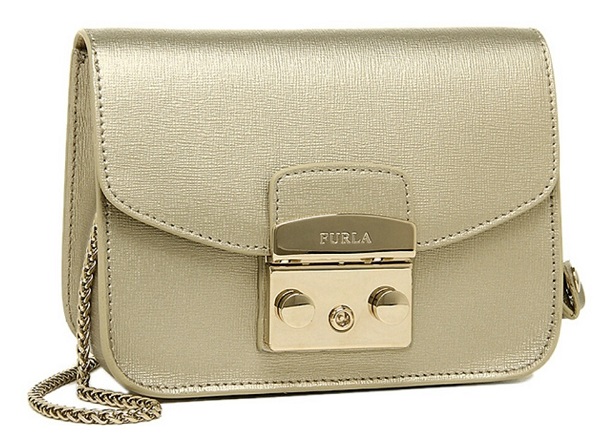 This is definitely one for the Christmas wish list. Find it at the Kildare Village outlet (Furla).
Treat yourself
OK, so the most fabulous thing you can do while pregnant is get a full-body pregnancy massage. They are slightly more expensive but worth every penny. Make sure you research the best places that specialise in mama-to-be pampering.
My favourite find was Druids Glen Hotel, in Co. Wicklow. Their spa is so relaxing, and the staff just could not do enough for you. They have fully-trained staff to give you a safe effective treatment, using beautiful products by Mama Mio.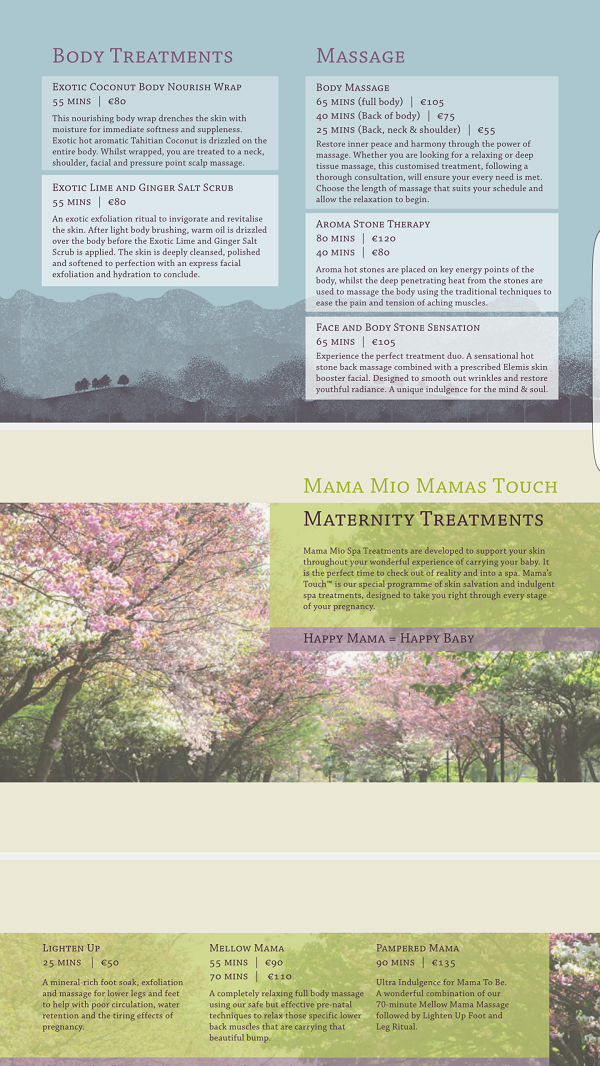 They offer the following treatments:
Lighten Up Treatment: Foot soak exfoliation AND rub - €50 for 25 minutes (relieves pressure and stress from aching feet)
Mellow Mama ATreatment: Full body massage from head to toe, concentrating on the lower back area using a special technique - €110 for 70 minutes
Pampered Mama: All the above, including a leg rub - and what a treat it is. (My choice of treatment, and I would recommend it to you all).
I love their saying: Happy baby = happy mama
They have fantastic bar food which is perfect for a hungry appetite, and you can chill in your robe at the pool area...
Chat to you all soon, with some Christmas looks.
Gillian xx