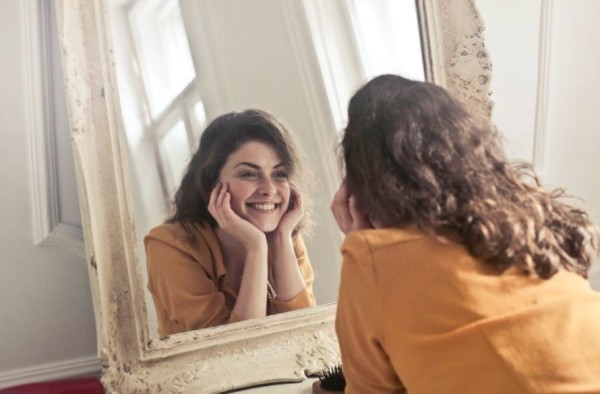 Have you always wanted to give something back to an organisation, but could never find the time? Maybe you spent any extra time you did have fretting about how you weren't giving back when instead you could have been helping in a wonderful way - from the comfort of your own couch.
Well, in 2018, Dairygold are here to put an end to that worry with their micro-volunteering campaign which enables volunteers to complete a series of uplifting, and easy-yet-helpful tasks that can be done for organisations anytime, anywhere.
Yes, micro-volunteering is exactly what it sounds like - a way for busy people to help others in the time it takes to wait for a bus or make a morning coffee or enjoy some toast with Dairygold.
And with this in mind you can get directly involved, thanks to their partnering with some amazing organisations to bring you opportunities to do a little good in a little time.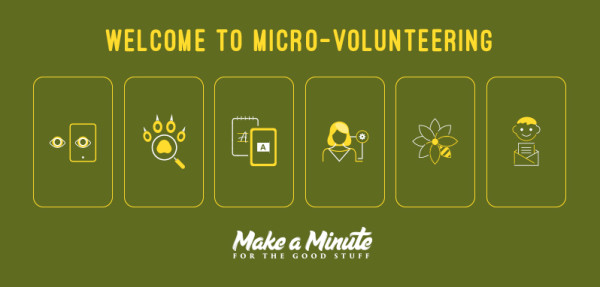 Scroll for details on how to help these six fantastic groups, in just one minute:
Be My Eyes
Be My Eyes connects blind and low vision people via a free app with sighted volunteers who can give them visual assistance through a live video call. Every day, sighted volunteers lend their eyes to solve tasks big and small to help blind and low vision people lead more independent lives. Be My Eyes' goal is to make the world more accessible to people who are blind or have a low level of vision. The app means those with blind and low vision can request assistance at any time of the day, from anywhere.
The Cheetah Conservation Fund
Cheetahs are Africa's most endangered big cat. Help the Cheetah Conservation Fund gain a better understanding of their habitat with the Cheetahs of Central Namibia project. The Cheetah Conservation Fund needs volunteer eyes and judgement to help determine the species photographed by their cameras, which will help them better understand the status of wildlife distribution and will ultimately lead to the best use of their limited resources for this vital landscape.
Count Flowers for Bees
You can help Count Flowers for Bees create a flower map of Ireland to help conserve insects who need nectar and pollen, like bees, hoverflies and butterflies. They are gathering information from TCD in Dublin about the abundance and distribution of flowers in Ireland from hundreds of photos which were taken all over Ireland. They want to identify and count the flowers in these photos, so they need people to volunteer to help with this.
Meitheal Dúchas
Meitheal Dúchas want to preserve and share the national folklore collection of Ireland by asking volunteers to transcribe handwritten pages, when they can, the stories that were collected as part of the Schools' Collection and are now available on the dúchas.ie website. They hope that this work will increase community participation in the project and that it will improve the accessibility of the material as well.
Gender in Technology
Gender and Tech Magazines explore how women are represented in the tech world by examining their magazine archive. Volunteers for this project can help by answering short questions about images on the pages within these magazines. The more participation, the better output will be had into understanding the gender gap in a male-dominated industry.
Post Pals
Post Pals is a charity that helps 'Post a Smile on a Sick Child's Face' by encouraging micro-volunteers to send cards, letters, emails and little gifts to seriously ill children and their siblings in the UK. It couldn't be easier for anyone - of any age to get involved - requires no commitment and costs only a stamp and just minutes of your time.
You can volunteer to support any of these groups by clicking HERE