The Jack & Jill Children's Foundation aims to empower families of seriously ill children to care for their loved ones in their own home, while also giving parents and carers the gift of time which is so precious when caring for a seriously ill child.
Whether that's looking after other siblings in the family, or simply doing the weekly food shop, the charity's at-home nursing care programme gives families that much needed respite which is especially important at this busy time of year. To help fund these life-changing services, the Jack & Jill Children's Foundation is offering unique gift ideas to help keep families together at home this Christmas.
'Find a Diamond' Candles designed by Paul Costelloe
The Jack & Jill Find A Diamond Candle (€22.50) designed by Paul Costelloe, comes in two distinctively fresh fragrances, Pink Grapefruit and Lime Leaf & Ginger. Made in Ireland by Celtic Candles, they offer 65 hours of burn time and are made from 100% natural wax.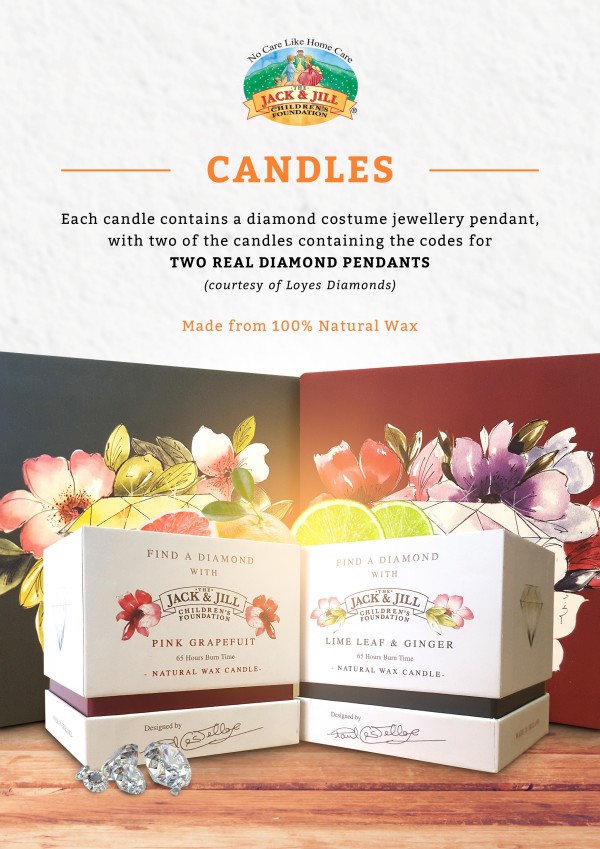 Inside every candle is a beautiful costume diamond pendant and, two lucky candle recipients could be in for a sparkling Christmas, as two candles from the range will contain a real diamond pendant courtesy of Loyes Diamonds, Baggot Street.
Exclusively for the Christmas period, you can now purchase two or more candles for only €20 each.
The 'Gift of Time' - #GiftOfTime
A 'Gift of Time' benefits the whole family, giving back precious hours to do everyday things like Christmas shopping, the school run or simply a good night's sleep.
Ranging from €16 for one hour of nursing care, to up to €1,280 for a full monthly care package of 80 hours, supporters will receive a unique card which they can pass on to a friend or family member this Christmas.
In addition to the 'Find a Diamond' Paul Costelloe Candles and the 'Gift of Time', there are also a range of other unique Christmas gifts for 2019 including:
LEGO #BricksforCare
Do you have unwanted LEGO at home? With the help of DPD Ireland, the Jack & Jill Children's Foundation are collecting and recycling LEGO bricks to fundraise for extra nursing hours for sick children.
Every €16 raised from the LEGO #BricksforCare drive will gift one hour of home nursing care.
LEGO donations can be made through any of Jack & Jill's Charity Boutiques in Arklow, Crookstown, Gorey, Naas, Newbridge, Portlaoise, Tullamore and Wicklow. Or through DPD Ireland's 33 depots located across the country.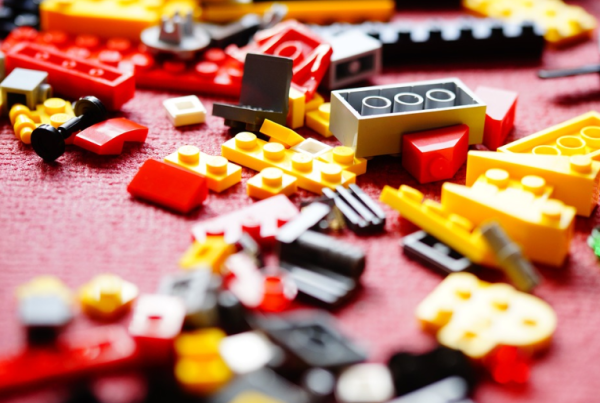 Jack & Jill Christmas Lunch
On Thursday, December 12, the Jack & Jill Children's Foundation Founders Jonathan Irwin and Mary Ann O'Brien will be in attendance at a special Jack & Jill Christmas lunch at the iconic Shelbourne Hotel, Dublin. This afternoon of festive celebrations will include entertainment from comedian Barry Murphy and fashion from Dunnes Stores hosted by TV stylist Marietta Doran.
Tickets are available to purchase from €150 per person, or €1,500 for a table of 10 and include:
Drinks reception on arrival
3 course lunch with wine
Entertainment from comedian Barry Murphy (Gunter Aprés Match)
Fashion show hosted by TV Fashion Stylist Marietta Doran
Christmas Wrapped Up
Donate to the Jack & Jill Children's Foundation by purchasing bespoke wrapping paper or cards this Christmas. Each pack of Christmas cards (€6) contains 12 cards, in 6 festive designs.
Made from recycled paper, the Jack & Jill Christmas wrap (€6) contains 12 sheets of 3 various designs with gift tags included. All proceeds from the sales of Jack & Jill's wrapping paper and Christmas cards go directly to The Jack & Jill Children's Foundation.
The Jack & Jill 'Find a Diamond' Candle, the 'Gifts of Time', Christmas Lunch tickets and other gifts are available to purchase from jackandjillstore.ie