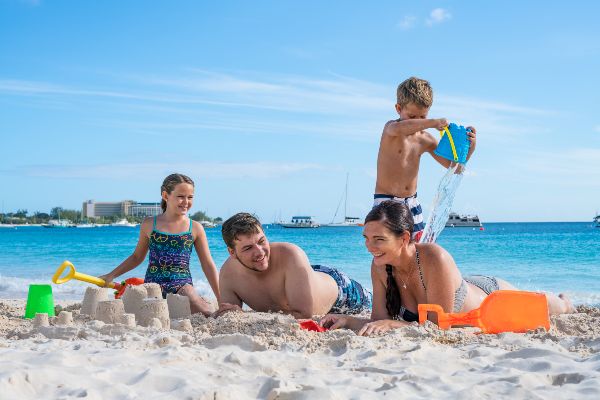 Deciding on a family holiday can be tricky. You want somewhere that's appealing to you and the kids as far as summer holidays go, but that mix can be difficult to get right - especially with your brood in tow!
Luckily, Barbados has all this and more. Sandy, beautiful beaches, out-of-this-world food and most importantly, activities the whole family will enjoy (plus, plenty of Kids' Clubs for the little people!).
Scroll for more reasons why you should get on a plane to Barbados sooner rather than later:
The beaches are spectacular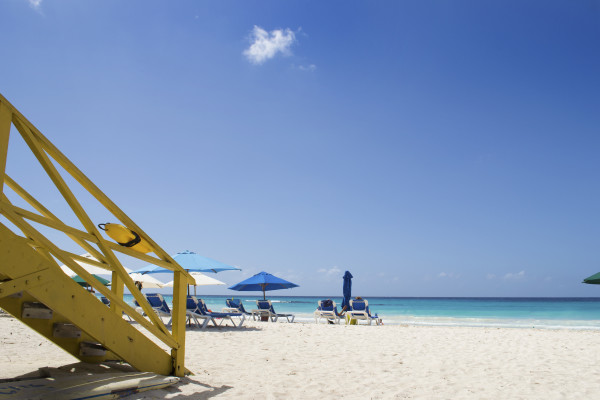 We can't talk about a family holiday to Barbados without mentioning their fabulous beaches. From Dover Beach to Accra, these are hot spots for adults and children, thanks to their range of water sports on offer. Or, do you want to just take a relaxing evening dip as the sun sets? That's okay too - and the setting is picture perfect.
You can go on a real family adventure
Have you ever gone on an adventure that involved a pirate ship? One for your inner child (and your actual children will love it!) why not take the family on a cruise aboard the Jolly Roger I, with its pirate sails, rope swings, planks to walk and a BBQ buffet. There are even swimming stops that include turtle and fish feedings should you fancy something other than staying on deck. Or, take a walk deeper underground and visit Harrison's Cave, a natural gallery of stalactites that hang from the cave's ceiling and sprout from its floor. This place also contains beautiful waterfalls that form deep and beautiful emerald pools that you can walk alongside.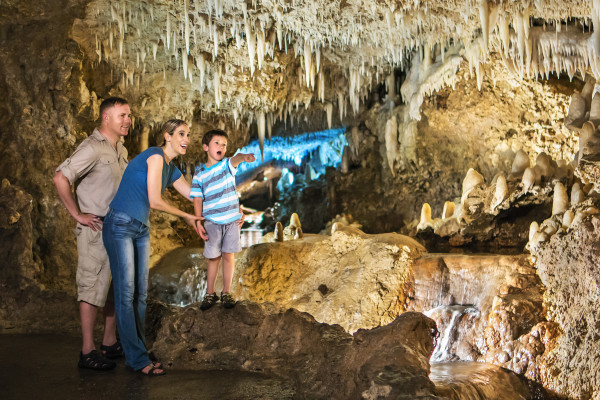 Or watch a cricket match
This is one if you tire of the water and want to spend a relaxing day on dry land, this could be right up your street. Sports-loving kids will enjoy watching players clad in all-white uniforms during a cricket match. This national sport of Barbados means that they have become a major player in international competitions in recent years, with matches occurring throughout the year at Kensington Oval, the preeminent stadium on Barbados
Swimming is popular - but not as you know it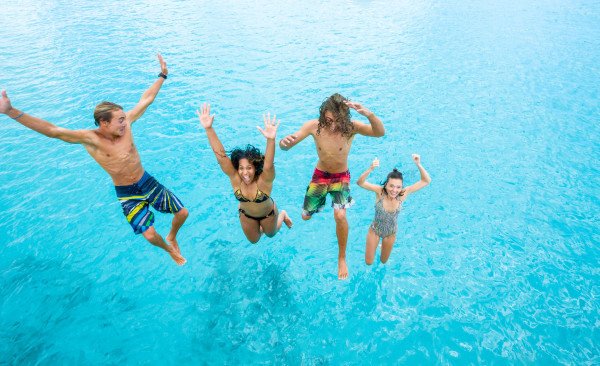 We're not just talking about a standard dip in the ocean - Barbados is famed for its water-based activities so grab your swimsuits! You could snorkel with turtles, spy on exotic fish, explore the reefs and maybe even see a shipwreck... If you want to go under the sea, you've come to the right place.