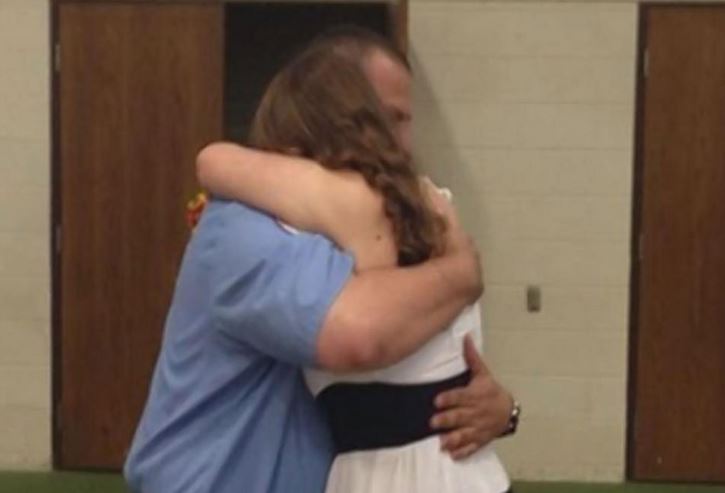 One man's smart thinking saved the life of a baby girl 18 years ago, and led to a heartwarming reunion.
In November 1995, Charlie Heflin rescued a newborn baby girl from a cemetery in Illinois in the US.
Charlie, who was a volunteer firefighter at the time, happened to be listening to the police scanner when a call came in that there was a baby abandoned under a pine tree at Mt. Hope Cemetery.
However, police failed to find the baby there, but something told the fireman to go onto another nearby cemetery to continue his search for the baby.
He found the newborn girl just in time, as she wouldn't have lasted long in the subzero degree weather.
"I heard a little whimper when I got close to the tree," he said. "I dug down inside this real huge pine tree and found her."
That baby girl was adopted a week later by Bonnie and Greg James, who called her Skyler.
Bonnie James tried for years to contact her daughter's rescuer, and finally found him in time for a surprise reunion at Skyler's High School graduation party.
"I was totally shocked," Skyler said. "It's something that I've dreamed of since I was a little kid, and it's amazing."
The two had a big hug and Charlie presented the teenager with the jacket he wore the night he rescued her.
"It's very important to me to remind myself that even though I had a rough start in life, I have an amazing life. I wouldn't change anything for the world," said Skyler.