Glenda Gilson and her baby boy are getting into the Halloween spirit and we just can't handle how cute they are.
The new mum took to Instagram to share the first photo of her darling boy.
Bobby wore the sweetest batman pyjama set for the Halloween snap. Just look at his little face.
The TV presenter wrote: "Hiya, my name is Bobby and I decided to spook my folks by arriving 2 weeks early just in time for Halloween."
Glenda added: "Hope you all have a good one!! #batman #batbaby #halloween #baby."
Glenda's followers couldn't help but gush over how sweet her son is: "Massive Congratulations Glenda! Handsome little man."
"He's beautiful. Enjoy your first Halloween as a mammy & daddy. Handsome little Batman," another wrote.
Another said: "Gorgeous. Congratulations Glenda, he's beautiful just like his mammy."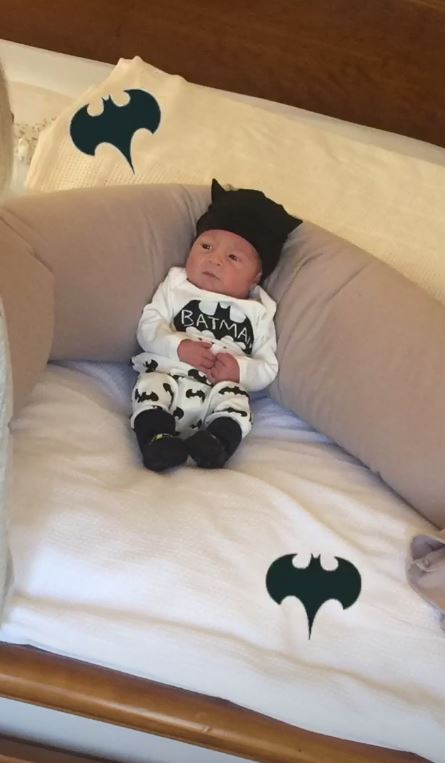 One mum said: "Congratulations. Beautiful baby boy. Halloween babies are amazing. Mine turned 16 yesterday."
Lisa Cannon wrote: "He's just adorable, that little face. Such a little cutie."
Glenda's husband confirmed their son's arrival by sharing a touching photo of their baby boy lying on his mum's chest.
He wrote: "Bobby Mac arrived into the world at 11.16pm weighing 7lbs. Both mummy and little man doing well & Daddy over the moon."
We hope Glenda, Rob and little Bobby have a wonderful Halloween together.