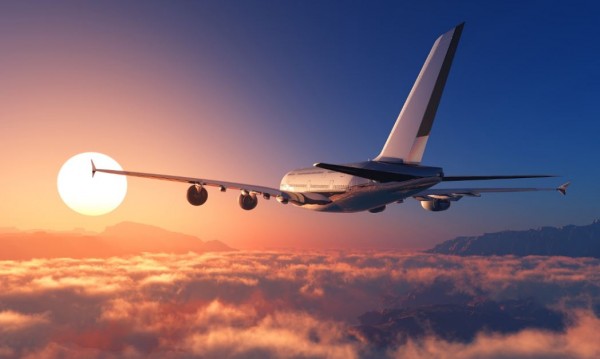 We all know boarding the plane is always the least exciting part of the trip, but it just got more interesting thanks to this two-year-old entertainer.
Alya Jakibowicx shared a video of her toddler, Guy, fist-bumping nearly every person on the flight while he passed down the aisle to get to his seat!
"My son on the campaign trail, attempting to win the hearts of airline passengers in the hopes of becoming the next Southwest ambassador," Alya wrote on Instagram. "He is making flying the friendly skies even friendlier with one fist bump at a time!"
The family were flying from Kansas City, Missouri, to Chicago, Illinois, on their way home to Raleigh, North Carolina when the hilarious moment was captured on video.
"It's his signature move. He's a little politician," Alya told ABC News, of her charismatic son, Guy. "He's very funny, not shy at all. He doesn't leave anyone out."
The passengers just laugh and fist-pump the boy back. This little guy could prevent a lot of that air-rage that's been happening lately!
"He does it every time he boards a flight," said Jakubowicz. "Ironically, he learned how to fist-bump when he was like 18 months. We were waiting on the tarmac, and he was getting antsy, so I let him run around the aisle a little bit and these guys behind us taught him how to fist bump."
Southwest Airlines shared the video on their Facebook page, where it has gone viral with over 70,000 likes and 24,000 shares. Jakubowicz is very proud that her son is so outgoing at such a young age, and tries to bring joy to otherwise stressed and tired people.
"I'm so proud of him. When can you say that you made 70,000 people smile in one day?" she said.
"Grown men were chuckling and laughing, saying how great he was. He even encouraged those with their heads in a screen to look up and interact in a positive way. Most people can't say that and he's done it and he's only two."
Guy's six-year-old sister also welcomes everyone on a flight in such a way when she boards a plane.
The Jakubowicz clan seem to be a family of charismatic entertainers!