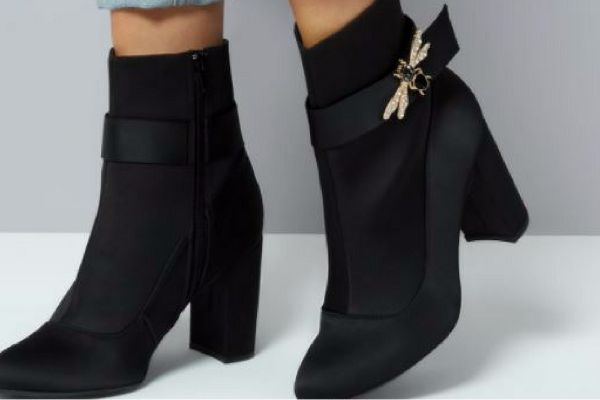 Here at Mummypages HQ, we are big fans of Gucci and spend ages drooling over Alessandro Michele's amazing collections, particularly the shoes and handbags.
While we've conceded that we'll probably never own a Dionysus, we're always on the lookout for the next best thing – a great designer dupe.
Designer dupes were once seen as tacky rip-offs but over the years, the quality has improved and we are now seeing some really great dupes on the high street.
We admired these beautiful shiny patent leather boots with a bee embellishment from Gucci but the €916 price tag is way out of our budget.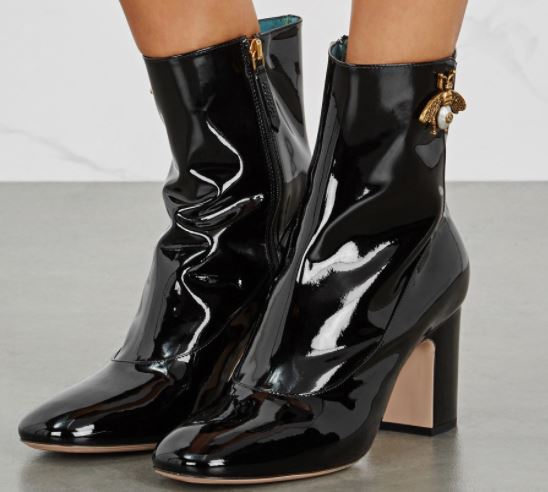 Having only just kitted the kids out for going back to school, our eyes are watering at just the sight of this price!
To our delight, we discovered high-street retailer New Look is doing a budget-friendly version, coming in at a very affordable €42. That's a saving of €874!
These are so similar to the Gucci style; the only real difference is that they have a soft satin finish and the bee detail is slightly different.
We're not ones to be picky about little things like that, we'll be off to pick up a pair PRONTO!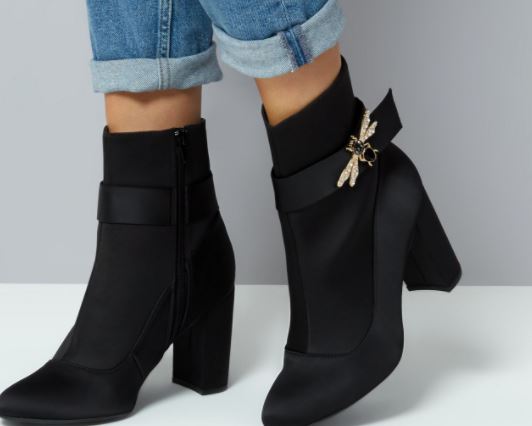 The New Look style also come in wide fit – very handy for those who struggle to find stylish wide-fitting boots or if your feet have grown during pregnancy.
Better hurry mums, these amazing Gucci dupes will NOT be around for long…race you to the checkout!