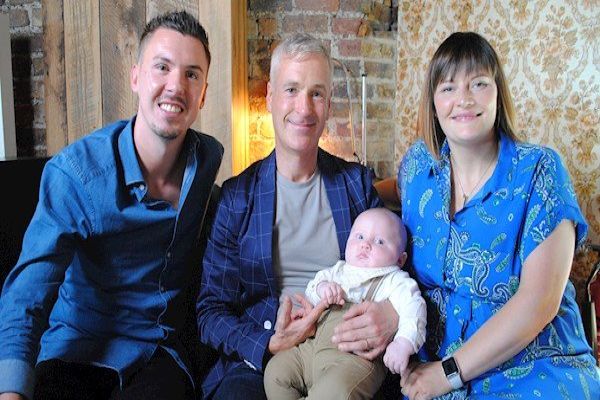 It seems every week, The Rotunda, gets the mix of emotional sensitivity and true-to-life complexities that come with labour and giving birth just right. There are so many moments of joy, but so many that make for utterly heart-wrenching viewing.
Set in the world's oldest maternity hospital in Dublin, was an emotional watch for viewers, Thursday's third episode was revealed to be as tear-inducing as its predecessor with a glimpse into the world of modern parenting and the birth of a truly special set of twins.
Ireland's version of One Born Every Minute - it offers a glimpse into the highs and lows of human life; the screams that come from pain and ultimately joy upon the safe delivery of their baby, the silence of devastating loss, and the emotion of bewildered fathers as helplessness turns to complete awe.
This week took viewers on a roller coaster; it was an episode to remember as staff were set to deliver one of their own. But it wasn't just any delivery, this baby was to be welcomed into a truly modern family.
Families come in all shapes and sizes in #TheRotunda
Tonight at 9:30pm pic.twitter.com/KUhwDSbLWQ

— RTÉ2 (@RTE2) September 27, 2018
Midwives Mikey and Rhona are having a baby together, who they will co-parent with Mikey's husband Conleth. "People have said, 'well, you're doing them a favour' but that absolutely not the case, they [Mikey and Conleth] are doing me a favour," Rhona said. Together, all three welcomed baby Felix into the world and it made for moving viewing, with one colleague rightfully saying it was like "Christmas morning."
Watching @SharonMCooley1 on #TheRotunda I've been lucky to work with her but also very lucky to have her care for me many years ago, seeing Mikey & Rhona & Conleth welcome baby Felix into the world just so so lovely

— polly 'Stand4Truth' molotov RGN BSC RM HDip (@NursepollyRgn) September 27, 2018
and what a lucky boy is Felix! #TheRotunda

— DYEHOUSE FILMS (@dyehousefilms) September 27, 2018
#therotunda very proud of my nephew Mikey, of Conleth and Rhona. The true #modernfamily

— Liam O'Brien (@LOB7123) September 27, 2018
Rhona said: "I have no doubt that there's going to be people who will have certain opinions on our situation but for me the people that matter know about our situation, the people that matter understand our situation and the people that matter to the three of us are very happy with the situation."
Tonight's episode also saw staff plan for the arrival of the extremely complicated scenario of conjoined twins, and it was devastating, to say the least. At one point, they 'hold hands' and viewers were unanimous in the heartbreak as they watched everything unfold.
Oh god that's heart breaking, their little hands broke me #TheRotunda

— Emma McManus (@OneMustWonderSo) September 27, 2018
Watching #TheRotunda in tears. AGAIN. Tears of joy and tears of sadness. Beautifully made show. The little conjoined hands this week, oh my heart

— Laura Del Rey (@Lauramcoffey) September 27, 2018
I don't usually cry watching TV but oh my goodness, the conjoined twins #TheRotunda

— Nicole (@NicoleEarley) September 27, 2018
The incredible staff at the Rotunda were also praised for their dedication and sensitivity as they dealt with the most life-altering of situations; for the babies and their parents.
The healthcare workers in #TheRotunda are real life heroes.

Such amazing people.

— Dan O' Neill (@activedan) September 27, 2018
Watching #TheRotunda is a reminder how complex maternal health care can be, and what absolute rockstars obstetricians and midwives are #respect

— Amy Rose Harte (@amyroseharte) September 27, 2018
Credit to all involved in #TheRotunda series.. very proud watching this tonight.. Great team of midwifes, neonatologists, obstetricians, ANPs. Also amazing sensitivity in the filming/production

— Conall Dennedy (@mcdennedy) September 27, 2018
Many years ago I had Midwifery in mind, watching #TheRotunda makes me realise that I could not have coped, I would have been a mess in that theatre, hats off to the professionalism in there

— Susan O Connell (@susan8_oconnell) September 27, 2018
Oh #therotunda how amazing you are, my heart can't cope , real life heroes

— jem (@Jemserjellyfish) September 27, 2018
What did you make of this week's episode?
The Rotunda will continue on RTE2 every Thursday at 9.30pm for the next four weeks.