Mid-term break offers a wonderful opportunity for families to enjoy some quality bonding time together, and with the Easter holidays just around the corner, we already have the diaries out to get some plans in motion.
With many events on the horizon, there is plenty to keep the little ones occupied, but there is one setback – a little family fun can sometimes cost of lot of money!
We know that we don't need to spend money in order to enjoy some quality time with our children, which is why have compiled a list of purse-friendly things to do this Easter. Get inspired, and have some fun!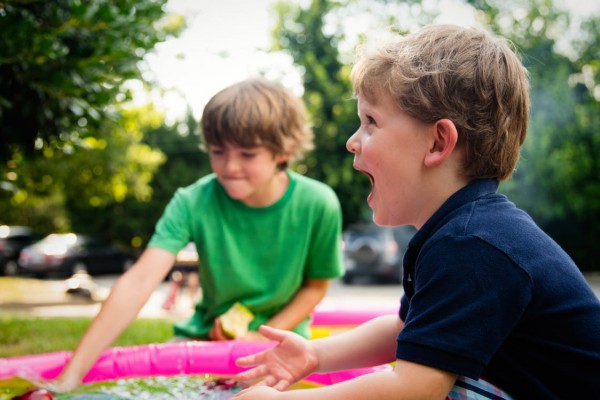 Arrange a play date
School's out, which means our children are free to do (almost) whatever they wish! While a little extra screen time is probably on the cards, this is the perfect opportunity for them to hang out with their friends. Invite a neighbour, friend or group of friends over for a play date, and encourage them to get outside and play in the fresh air. It won't be long before they are putting their heads together and coming up with some fun games of their own. Don't be afraid to include siblings in some of the games, too – there's room for everyone!
Do a craft project
This is the perfect activity for a rainy day. Go to your craft cupboard/drawer, pick out some bits and bobs, and get the creative juices flowing! Whether it's potato-print painting or papier-mâché, select a project that everyone – including Mum and Dad – can get stuck into together. When you're marvelling at the finished product, you'll be only too proud to boast that you created it as a family.
Enjoy the McDonald's Smurf Family Fun Day
Every child loves a trip to McDonald's, and the upcoming Smurf Family Fun Day is sure to bring a smile to every parent's face, too. In conjunction with the release of Smurfs: The Lost Village, McDonald's restaurants nationwide will be hosting a day of fun, free activities. Taking place on Thursday, April 13, the event will feature face-painting, balloon animals, games and plenty more to keep the little ones – and not-so-little ones – entertained.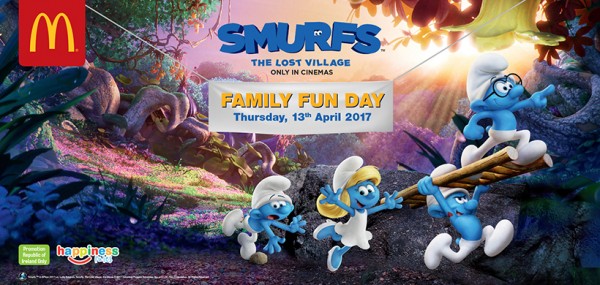 Have a movie night
We all love taking in a good movie, but trips to the cinema can prove expensive – which is why home movie nights are the perfect idea for spending a little quality time together as a family. Thanks to streaming services like Netflix, which feature kid-friendly menus, it has never been so easy to choose a film that everyone will love. Pop some popcorn, get cosy with some blankets and cushions, and settle in for a night of family fun.
Go on an adventure
Now that the weather is finally improving (fingers crossed for a dry mid-term), this is the perfect time to get out into the fresh air and embrace the great outdoors. If you're lucky enough to live near woods or scenic walks, get the wellies out and take the family on an adventure. The fresh air will do you all the world of good, and your children will be delighted to have the opportunity to roam free and explore their surroundings.
Have a 'cookery class'
It's times like these, when we're not rushing to do the school-run, that we can actually relax and enjoy cooking – so why not get the entire family involved? Set out all of the ingredients, give every family member a job, and prepare and cook your meal all together. While you will have great fun working together, your little ones will also learn some new and important skills for life!