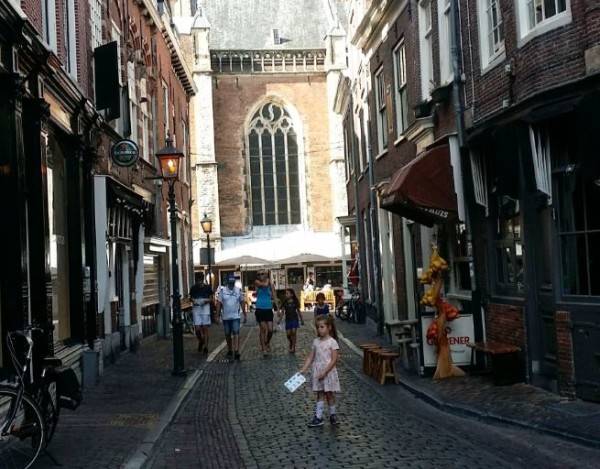 We are a family of five and we love to travel, whether that is inter-county or intercontinental. I love getting to know a new area, discovering where the good coffee shops are, that unusual boutique or yummy bakery. Myself and my partner met whilst working in Italy and, for both of us, travel and experiencing other cultures and places is a really important experience and something we want to share with our children.
Research carried out at Cornell University by Psychology professor Thomas Gilivoch has shown that, interestingly, we experience the same increase in happiness when we buy something we want as when we travel. However, the amount of happiness we derive from our purchase falls over time, whereas the memories of our travelling experience continue to supply us with a source of joy that can be drawn on right throughout our life. I have never felt guilty about spending time and money on travel and now I have a research based excuse!
We have a big-ish family and love to travel but it can get expensive. Hotel and even AirBnb accommodation for five people adds up quickly. To meet this accommodation expense, we have been doing home exchanges and house sits for the past ten years. We house sat in London for four years before we moved back to Ireland with our first child and have been using our own house for exchanges ever since. Our first home exchange was actually in Ireland with the family we bought our house from. We have been fortunate enough to swap with friends in Ireland and France and with strangers in Australia and Holland.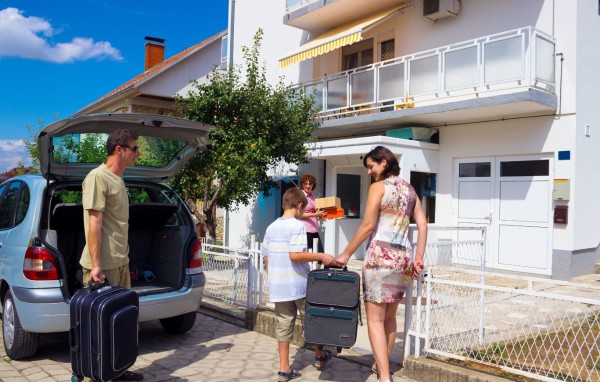 I feel there is something a little daft about houses sitting vacant while owners are away and I also feel home exchanges offer those staying a much more real experience of life in that country. On our recent exchange in Holland we had great chats with the neighbours about everything from how to fix a Dutch bike to the best local beer to drink. The house porn part of me also loves getting ideas from other people's homes on things like storage, interiors, décor etc. I am back form Holland putting hanging baskets everywhere as I loved all the plants in our house so much.
My mad plan for our family to spend five weeks travelling around Australia and Malaysia came true, mainly because of a home exchange we were offered. Accommodation for five is expensive anywhere but in a big city like Melbourne it is super expensive. We saved quite a bit of money on accommodation on our trip to Australia and put it towards a gorgeous holiday apartment with a pool in Kuala Lumpar.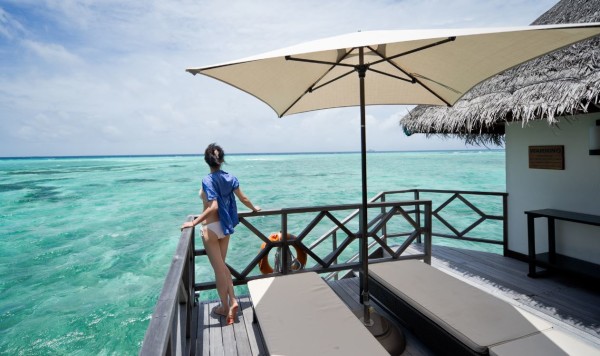 House exchanges do take a little planning but for us it works well. We save money and the kids have a ball. Here are some Do's and Don'ts that I have found work for us
Do's
1. We sometimes use Facebook groups for Irish exchanges but for longer exchanges I would say do use a house swap site. On the one we use, we draw up an agreement contract before we leave in which we sign off on things like are we exchanging cars, are pets allowed etc. There is also an Irish rep you can contact if anything goes wrong.
2. Do see any work, cleaning, fixing up you might do to your home before you go as an investment for you and your family. We put down new carpets in the upstairs bedrooms before we left for our last exchange. This was the first time we made any improvements to the house before an exchange but the timing was good. The old carpets were beyond manky and I saw with fresh eyes just how bad they were a few weeks before we left. We decided to spend a fraction of what we might spend on accommodation on new carpets and came home to what feels like a new house.
3. Do invest in a few boxes in which to store clothes. We usually leave a shelf free for clothing in each bedroom and I pack my surplus shoes, clothes and toiletries in boxes which I store under my bed or in the attic.
4. Likewise, do clear some shelf, fridge and freezer space for your guests. We have never cleared out our fridge or freezer but we do leave space for the guest to use.
5. Do write up a short housekeeping manual. We keep one which we update yearly. Things like how to work the induction hob, medical emergency numbers etc. It takes about 30 minutes to write up a few points and is so handy to email to your house guests in advance or leave a hard copy in the house.
6. Do arrange how each of you will exchange keys well in advance.
7. Do leave a few basics in the house for your guests. We usually leave some bread, milk, beer or wine and a few treats for children if we know they have children coming.
8. Do let the neighbours know some new folk will be staying!
My kids love leaving little welcome notes for the children staying in their rooms almost as much as they love receiving notes from the guest children. So do encourage this if your kids like this sort of thing. It gets them interested in getting their rooms ready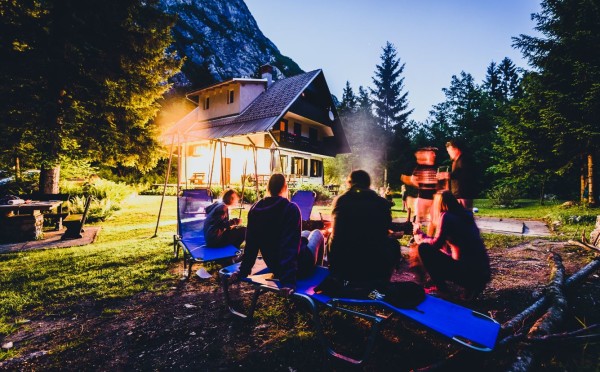 Don't
1. Don't think, "Who in their right mind would want to stay in my house?"
There are so many people who want to travel to Ireland, the UK, anywhere for a few days, a few weeks; for summer camps in English for their children or on retirement trips for themselves. If you don't put it out there you will never know. I couldn't believe it when we found our exchange in Australia but it suited the woman we were exchanging with who had saved up an impressive 150 days of home exchanges and had planned a world trip around these!! Inspiration enough to exchange for me.
2. Don't get too wound up about how the house looks. Remember, if you are swapping with a family it is a lived-in house. You will also be going to a lived-in house. A (hopefully) clean but lived-in house.
3. Don't let housekeeping issues like "should you strip the beds?" impinge on the trip. Sort out those things before you go so you don't need to be over and back with emails while you are away.
4. And because travel is officially good for you, what are you waiting for?
Get planning and exchanging!