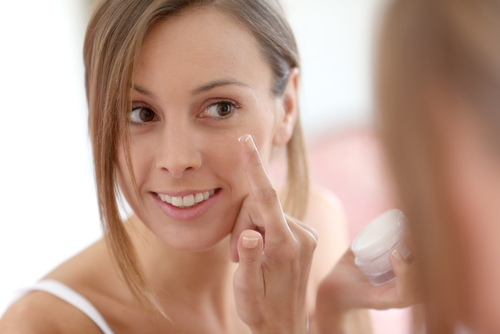 Sometimes we run out of beauty items when it is most inconvenient, like when we are about to take off our make-up only to realise we have run out of toner.
However, before you panic, have a look in your kitchen for some items that can substitute as beauty product. Not only will you shave yourself a trip to the shop, you might also save yourself some money.
Apple cider vinegar
If you run out of facial toner, have a look in your cupboard for apple cider vinegar. It is also pretty good for helping to get rid of and prevent breakouts.
Cold tea bags
After you make yourself a cup of tea, hang on to the tea bags. When cold, they are great for removing any puffiness around your eyes. Simply lie down and put the tea bags on the bags of your eyes. Leave for a few minutes.
Baking soda on toothpaste
If you notice a few coffee or tea stains on your teeth, you can remove them with a little baking soda. Simply, sprinkle a little baking soda onto your toothpaste and brush your teeth like you normally would to remove any stains. Don't overuse it though.
Conditioner
Don't worry if you suddenly realise that you have run out of shaving cream, all you need is a something on your legs to making shaving smoother. Hair conditioner works just as well, as it is soft but not too foamy.
Coconut oil
There doesn't seem to be anything this oil can't do. If you run out of moisturiser, rub a little onto your skin and it will do the same as a moisturiser.
Brown sugar
If you run out of body scrub, don't worry. Simply mix a little brown sugar with your shower gel for an instant exfoliator.