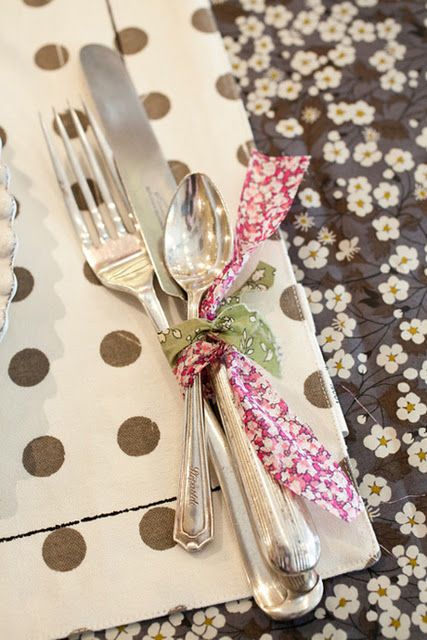 With everyday use, silverware can look grubby very quickly.
Here are some household products that will have your cutlery sparkling again.
1. Toothpaste
The abrasives in toothpaste are just right for silver, and won't damage the polish. Avoid using a toothpaste with whitening ingredients, which might cause damage. To use this method, apply the toothpaste to an unused brush, and scrub as you would your teeth. Be sure to rinse completely clean and then dry thoroughly.
2. Tin foil
Line a pan with aluminium foil, put your silver inside, and cover with boiling water. Let it sit for five minutes, and your silver will be shining. The aluminum and boiling water both draw away the tartar-causing dirt.
3. Baking soda
Make a paste using baking soda and water, and then proceed the same way you would with toothpaste for clean silverware.
4. Salt
Only use this for very tough stains. Salt is very abrasive when used as a paste. Try it if there are stains that won't budge, but go carefully so don't want to scratch the silver.
5. Washing detergent
Washing detergent contains baking soda and salt. An overnight soak in detergent and water can sometimes do the trick.
6. Ketchup
Strange, but true. The natural acid of the tomatoes eats through the tarnish and leaves your silver sparkling.
7. Sprite
The carbonation of the fizzy drink can bust away stains with its bubbly, acidic powers.
8. Hair conditioner
In the way conditioner protects your hair, so it protects silver. Use a little bit before buffing to keep tarnish from resurfacing. A little bit of coconut oil also works and smells great.
Image via Pinterest.