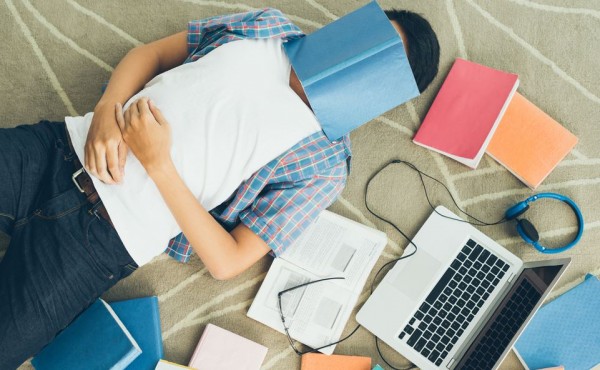 My second son was just 18 years of age on completion of his Leaving Cert.
He had his heart set on a course at Carlow IT. It was a reasonably new degree course and it was all he wanted. He had hoped to get accepted onto the Bachelor of Arts Soccer in association with the FAI. He was determined that this was the pathway for him and he had no interest in any other courses. When filling out his CAO form, he did of course put down other courses but this was where his heart lay.
In August that year the results came out and he was happy, and waited patiently for the following Monday and the CAO offers. He didn't get the course. First round offers then second round offers, and it was a no no. Devastation set in. And suddenly he had to quickly rethink his immediate future.
So it was IT Sligo he did choose. And he embarked upon a BB Honours Sport and Business. Six months into this course and he realised how wrong the course in Carlow would have been for him. He now realised that he wanted more than just soccer in his future. He settled into a course he had initially no interest in, and he completed his 4 years in 2016.
The then moved to Dublin, where he was very fortunate to find a good graduate position with a reputable company. Although an attractive salary and good experience, he soon realised that he wanted more from life. He talked to a number of people and decided he wanted to train to be an Accountant. And so a whole new pathway became visible to him.
He contacted a number of Accounting firms in the capital and within a few short weeks, he succeeded in obtaining a trainee accounting position with a small firm. And so he is currently on this journey. He's working and studying towards a career he now knows his future lies in.
It took many twists and turns in his road to find the niche that's for him. From 18 years of age, to now 23 years of age, life took many turns. Lesson incorporated here - the CAO offers do not determine your future. You may not get what you think your really need just now. There are so many pathways out there. Take the one you think might work. If in doubt, another path will soon open up. And eventually the road will widen and the future will be bright.
If at first you don't succeed, you can always try again. There really is something out there for everyone.