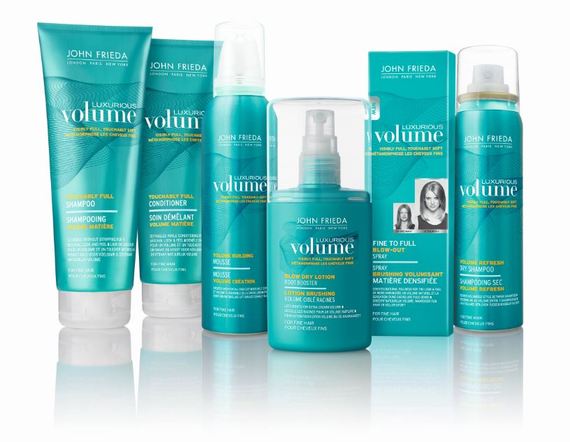 The festive season is not just about the turkey, tins of chocolates and buying gifts, it is also about parties... and lots of them.
The ultimate party outfit involves full, fabulous locks, but mums who have fine hair find that they spend most of the festive season under a cloud of hairspray trying to achieve the look.
Thankfully, this year big hair is a possibility with John Frieda's Luxurious Volume range. The range is specially formulated to transform fine tresses into fuller locks for the ultimate party look, so there will be no need for a trip to the hairdressers or for gallons of hairspray.
Prep your mane with the new Luxurious Volume Touchably Full Shampoo and Conditioner that won't strip your hair and will treat each strand weightlessly for more volume.
The Luxurious Volume Blow Dry Lotion Root Booster will add grip to help build texture for a natural fullness and the Luxurious Volume Refresh Dry Shampoo is a great tool to have in your handbag to freshen up while out and about.
Once you have fabulous hair, the next thing you need to do is call the babysitter and go out and enjoy your night off.